Dutiful son Mel Gibson wants his dad to be happy. And it seems that happiness includes having his very own church.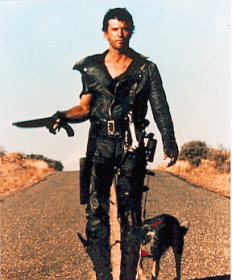 Hutton Gibson, the 87-year-old father of the famous actor-director, raised his family as so-called "traditional Catholics," which is kind of an oxymoron, considering the Gibsons don't belong to the traditional Roman Catholic Church.
Rather than follow the recognized authority of the Vatican as truly traditional Catholics do, these self-proclaimed "traditionalists" denounce its 1960s reforms implemented through the Second Vatican Council.
Instead, they typically say that the last "true pope" was Pope Pius the 10th.
So septuagenarian Dad Gibson and his very rich Hollywood son, have made up their very own churches that they can run any way they want.
Hey, what's more traditional Catholic than that?
The new church Mel bought for his dad will be called "St. Michael the Archangel Chapel" reports the Pittsburgh Tribune-Review.
It's not clear who besides the Gibsons will attend this house of worship, which actually is a house currently being remodeled.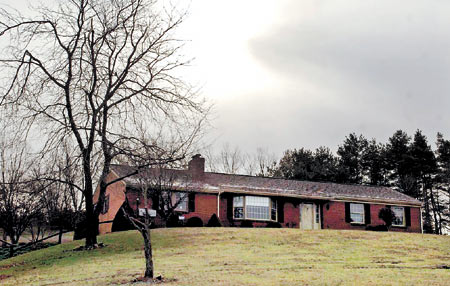 A California foundation called "World Faith Foundation" apparently largely if not exclusively funded and run by Mel Gibson paid $315,000 for the site, which is not much considering the hundreds of millions the director/producer made from his movie The Passion of the Christ.
The former Mad Max spent millions funding the creation of another chapel near Malibu in California that he attends. It seems there is somehow a shortage in the "Sunshine State" of traditional Catholic churches too. 
This 9,300 square foot California Mission-style edifice that the star built is surrounded by 16 acres and is quite a bit grander than Dad Gibson's projected place of worship.
A group called "Holy Family," once estimated to only include about 70 regular members, attends services at Mel's church. 
"Holy Family" has been compared to groups called "cults" promoted by other Hollywood stars, such as Scientology and the Kabbalah Centre.
There are about 600 traditionalist chapels, but Mel Gibson's may be the best endowed.
Other such traditionalist groups include the somewhat more Vatican-friendly "Society of Saint Pius the Tenth," the strident "Society of Saint Pius V," the allegedly abusive "Apostles of Infinite Love" and the bizarre "Tridentine Latin Rite Church." 
Many of these groups can be seen as rather idiosyncratic, mutually exclusive and possessing they're own particular theology. Some are also often defined and/or led by charismatic personalities, such as the Tridentine Latin Rite Church founded by Francis Schukhardt who says the "Virgin Mary" made him a "bishop."
Will the former Braveheart star become the shepherd of his own flock? Probably not, but his two churches do appear to have their own interesting idiosyncrasies.