According to Los Angeles Times staff writer Louis Sahagun, J. Gordon Melton is "eternally curious," has an "encyclopedic mind" and "is one of the nation's foremost authorities on religion." Scientology, which has recommended Melton as a "religious resource, would certainly endorse the reporter's view.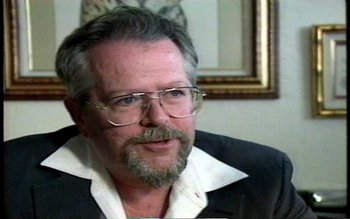 But serious journalists have often found Melton's expertise a bit biased to say the least and he has been called a "cult apologist."
The 64-year-old Melton was apparently using the article to tout his "Encyclopedia of American Religions," a boring book that weighs about seven pounds and retails for $320.00.
But don't expect to find weighty research within his creation, at least not anything that the groups listed don't want the general public to know.
There seems to be something like a "quid pro quo" understanding between Melton and groups frequently called "cults," which is essentially that he won't write up anything they don't like. 
For example, you won't find out about the Scientology belief in space aliens and how that's linked to pesky little critters the controversial church calls "body thetans," because Melton's "encyclopedic mind" doesn't allow such information to leak out, at least not to the public.
Note this short study by Melton  about Scientology. He doesn't even mention the mythical Xenu, who 75 million years ago sent billions of beings to earth that still haunt us.
Melton could easily add a page or two about the legendary galactic overlord within his 1,250-page book, but Scientology wouldn't like that.
Maybe it's cost and/or the questionable quality of his research that makes the ranking of his book so low at Amazon.com. Melton's encyclopedia has at times been listed below 500,000, though the LA Times article gave it a bump up recently. 
Melton is not known for meaningful analysis about what he calls "new religions." The itinerant academic doesn't appear all that "curious" when it comes to the darker side of groups more commonly called "cults."
Perhaps that's why many of those same groups have paid Melton hefty fees to help them out with a friendly book, or as an "expert witness" and "consultant."
The part-time teacher and library worker lionized within the LA Times, basically is known to reiterate whatever "cults" want and/or need for him to say.
However, first he attempted to sell himself as a reource to "help" those working against "cults," but for "$5,000.00," to expose the "soft underbelly" of cults because he was "convinced that such groups cannot stand the light of day."
But later Melton found that the real money lay on the other side of the "cult" question. 
J.Z. Knight, a purported "cult" leader who claims she channels the spirit of a 35,000-year-old dead general from the lost continent of Atlantis, had no problem getting Melton to take her seriously. She paid him to write a book for her titled Finding Enlightenment: Ramtha's School of Ancient Wisdom.
And after Scientology lawyers bankrupted the Cult Awareness Network  they gave that organization's files to Melton, who subsequently went through them before he eventually handed them over to UC Santa Barbara.
Melton has often collaborated with Scientologists and was also recommended as a "religious resource" by so-called "new Cult Awareness Network" essentially controlled by Scientology.
The librarian/author seems eager to help "cults" whenever he can.
Once he flew all the way to Japan to defend the cult Aum, right after it released poison gas within Tokyo's subway system murdering twelve. While thousands of victims were being rushed to hospitals Melton came to the rescue, of the cult that is.
Melton's traveling companions were James Lewis, another "religious resource" recommended by Scientology and Los Angeles attorney Barry Fisher, recommended by the "new Cult Awareness Network." The trio's expenses were paid for by the Japanese cult.
The Washington Post reported that the three Americans pronounced the subway gassing cult "innocent of criminal charges and…a victim of excessive police pressure."
This remains a profound embarrassment for Melton, since Aum was ultimately proven guilty by overwhelming evidence and its leaders are now sentenced to death
Melton's insists otherwise, "We concluded that there was a high likelihood that the groups' leaders had done what they were accused of," he told Sahagun at the LA Times. 
It appears that Sahagun didn't take the time to Google Melton, or he doesn't care about such research search results.
CultNews thinks the Washington Post got it right and the LA Times apparently was taken in by Melton's spin.
For a "scholar" Gordon Melton often seems indifferent regarding historical facts.
Jim Jones was responsible for the cult mass murder-suicide of more than 900 people in Jonestown November 18, 1978. However, Melton says, "This wasn't a cult. This was a respectable, mainline Christian group."
Melton most often completely dismisses or ignores the testimony of former cult members that he calls "apostates."
Professor Benjamin Beit-Hallahmi of the University of Haifa noted, "In every single case since the Jonestown tragedy, statements by ex-members turned out to be more accurate than those of apologists and NRM researchers¦It is indeed baffling¦the strange, deafening, silence of [such scholars]¦a thorny issue¦like the dog that didn't bark¦ should make us curious, if not outright suspicious."
Is Gordon Melton and example of a silent scholar, or perhaps more like a "silent partner"? 
Melton was prominently mentioned within a confidential memo written and distributed by Jeffery Hadden. This memo has been cited as a kind of "smoking gun," regarding the tacit cooperation of like-minded "cult apologists" within academia cooperation in a kind of network.
Within that memo the now deceased Hadden cited Melton's importance and willingness to cooperate in an organized effort, which would hopefully be funded by "cults," to essentially quell criticism about them.
Hadden said, "We recognize that Gordon Melton's Institute is singularly the most important information resource in the US, and we feel that any new organization would need to work closely with him."
More recently Melton was exposed for receiving a specious gift, or what looked like a possible payoff, from a notorious group once known as the "Children of God" (COG) now called "The Family." The purported "cult" taught its members to sexualize their minor children and encouraged women to become "hookers for Christ."
Melton apparently hooked $10,000.00 for his so-called "International Religious Directory," a pet project he runs. 
Melton was exposed by Moving On.org, a Web site created by young adults that were raised within COG, but have left the group and formed a support network through the Internet.
Their Web site made public a portion of a 2000 IRS disclosure document filed by a charity linked to COG listing Melton as a recipient of a $10,000.00 gift.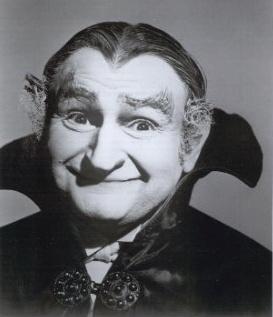 Sahagun didn't report about the cash Melton has received, but did find the space to discuss Melton's "fascination with vampires." The supposed scholar once was paid to testify in court about "vampire and werewolf relationships." An attorney that worked with Melton lauded his ability to recall examples off the top of his head.
Maybe that's because just such a relationship has become J. Gordon Melton's stock in trade?
Melton markets himself to groups often seen as something like weerwolves in sheeps clothing, and he feeds on the misery they create much like a vampire.