Landmark Education suffered perhaps its most humiliating legal defeat to date this week. A federal judge in New Jersey granted the controversial seminar-selling company's motion to dismiss its own lawsuit filed in 2004 against one of its most visible critics, the Ross Institute of New Jersey (RI) sponsor of CultNews.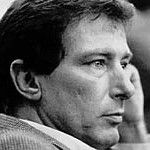 On December 21, 2005 Landmark Education announced its defeat publicly, though news about its legal meltdown was already being reported in the press.
The private for-profit company tried to spin its defeat into a strategic retreat.
Landmark stated in a press release that the motion to dismiss its own lawsuit was somehow due to a recent ruling by a New Jersey state court, claiming that this ruling "impacted Landmark Education's claims against" RI making it "no longer feasible" to continue.
Landmark's General Counsel Art Schreiber, as is his practice, once again was hiding the truth.
The ruling that Schreiber referred to actually "impacted" only a very small part of Landmark's lawsuit regarding the RI message board.
An interesting twist in Landmark's lawsuit was to assert the preposterous theory that the anonymous posts at the message board were actually all written by me through various contrived identities.
Through that ploy, Landmark hoped to discover the identities of those posting anonymously at the message board about its programs.
Lowenstein Sandler, a large and prestigious law firm representing RI pro bono, opposed that attempt vigorously and successfully.
It doesn't take much imagination to guess what Landmark intended if it succeeded in obtaining the names of anonymous message board participants, despite its press release that proclaims the lawsuit supposedly "was not about stifling freedom of speech; we stand for people's self-expression."
It appears that "self-expression" to Landmark doesn't include expressing criticism about its practices.
Landmark's recent press release contained many distortions of the truth. In the near future, CultNews will have more to report about Landmark's lawsuit and will offer a detailed review of why they really dropped it, which will include supporting documents, soon to be archived within the RI database.
Lowenstein Sandler's attorneys led by Peter Skolnik uncovered a great deal of information about Landmark through its successful defense and CultNews will make that information available to the public.
The real reason Landmark dropped its lawsuit apparently was to avoid facing further discovery.
Landmark was thwarted in its effort to keep information revealed through discovery "confidential." This meant that whatever information and material was disclosed or found through the lawsuit would be open to public scrutiny.
In its press release Landmark once again made a "straw man" argument about critics calling it a "cult."
CultNews and RI have never called Landmark a "cult," nor did the now deceased acclaimed cult expert and clinical psychologist Margaret Singer.
Landmark attempted to defile the dead doctor by resurrecting her as its unlikely defender, selectively quoting a statement she once made as a part of a legal settlement after they harassed her through a lawsuit.
While Singer never called Landmark a "cult," she did call its owners and operatives "SOBs" and stated, "I do not endorse them — never have."
The elderly psychologist and emeritus professor of UC Berkeley opted for a "settlement" rather than go forward with the seemingly endless and expensive litigation Landmark had launched against her.
But the statement she made represented no change in Singer's position about the company or its seminars, which the psychologist dubbed "large group awareness training" (LGAT).
LGATs like Landmark have a deeply troubled history of complaints, bad press, personal injury claims and even links to murders and suicide.
Two Landmark participants have been linked to murders that some have speculated were caused in part by their seminar involvement, one in Minnesota and another in Oklahoma. And Landmark paid a substantial settlement rather than go to court with a woman raped and beaten by one of its staff in Dallas.
News reports that contain such critical information remain archived within the RI database and Landmark understandably doesn't want this information so easily accessed through the Internet.
Also archived are press reports about the controversial — some would say notorious — Werner Erhard, a former used car salesman who supposedly invented Landmark's "technology." Erhard, whose given name is Jack Rosenberg, is the founder of Landmark's forerunner EST (Erhard Seminars Training).
Erhard reportedly sold EST after scandal erupted about him in the press and on national television. His brother Harry Rosenberg now runs the company, which was renamed Landmark Education. They like changing names in that family.
Landmark doesn't like being linked to EST even though it largely lionizes Erhard with rather "cult-like" devotion.
Landmark's legal defeat must be both personally and professionally painful for its General Counsel and legal strategist Art Schreiber. Perhaps that's why he attempted to bend the truth a bit within his press release.
For example Schreiber says, "At no time has Mr. Ross been willing… to take The Landmark Forum."
That is a false statement.
I repeatedly agreed to take the weekend seminar course Landmark presents called the Forum.
However, under no circumstances would I agree to sign paperwork waiving the right to a trial by jury in the event of any personal injury, even though such a waiver is required from every Landmark course participant.
Landmark decided not to follow-up after that.
Landmark hoped through its lawsuit to coerce concessions from RI.
However, Landmark received no concessions whatsoever, regarding the material archived at the RI database, adding additional material suggested by Landmark or somehow changing the format or entries at the message board.
And all settlement offers made by Landmark to RI were rejected.
Therefore, Landmark had no choice but to go forward and face further unsealed discovery or give up their lawsuit.
Landmark chose to give up and packed it in through a motion to dismiss its lawsuit with prejudice, which means it cannot be filed again.
And so as T.S. Eliot once remarked "it ends not with bang, but a whimper."
And in memory of Landmark's past critics who endured its threats to sue and/or frivolous litigation this may provide some long overdue and meaningful closure.
Margaret Singer, who spent most of her professional life dedicated to helping cult victims endured Landmark's harassment, deserves that.