By Rick Alan Ross
A Jordanian online publication Al Bawaba recently ran an article titled "UK girl's family fears Internet brainwashing." The report proposed that "powerful jihadists are 'brainwashing' British teenagers through the internet."
The aunt of one such teenage recruit said that her niece "was [radicalized] online after spending increasing amounts of time on her laptop and smart phone" communicating with ISIS members. She claims, "They can brainwash these children or 15 or 19-year-olds to leave their own home…it can happen to anyone." Her niece may have been recruited through a so-called "jihadi dating site."
The Mirror reported that in response to such recruitment efforts the British "Home Office has closed down 30,000 terrorist-linked websites in just nine months." Through such websites "the internet is increasingly being hijacked by terrorist [organizations] to seduce Britons into going to war."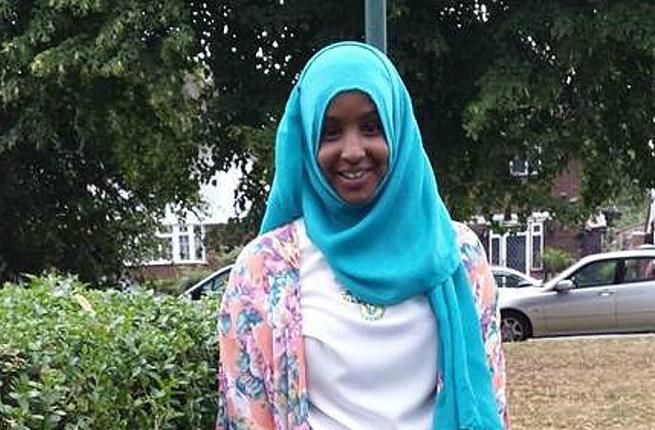 Destructive cults were pioneers on the World Wide Web and have used it effectively for promotional and recruitment purposes. An early example was the group known as "Heaven's Gate," which launched its own now notorious website almost twenty years ago. Other cults have learned to use the Internet as an effective tool. It is not surprising that ISIS likewise sees the Internet as a useful resource, which can now potentially reach virtually anyone anywhere through the access provided by an array of various electronic devices.
According to a report featured by Singapore's Today, "Many of the youngest girls are lured with promises of humanitarian work. It is only once in Syria that they discover their fate: forced marriage to a fighter, strict adherence to Islamic law, a life under surveillance and little hope of returning home, say parents, relatives and radicalization experts."
Again, this is not unlike the process of recruitment used by destructive cults, which frequently rely upon the old ploy of "bait and switch" to lure new members. Cults typically appeal to the naive idealism of potential recruits, wrapping themselves in the guise of positive social change, civic betterment, environmental awareness and most commonly some supposed religious or spiritual purpose.
Reportedly, "many women being radicalized hail from moderate Muslim households. But volunteers have also come from atheist, Catholic and Jewish households, both rich and poor, urban and rural." Dounia Bouzar, a French anthropologist charged with the task of de-radicalizing such jihadists explained, "Recruiters have refined their methods to such a degree where they can take in people who are doing fine." Bouzar stated, "Some are contacted on Facebook, others were chatted up on dating sites. Others met a friend who became a sort of guru." Additionally, "Some of the women 'thought they were in love' after being groomed by men over the web or telephone."
Destructive cults have been able to recruit almost anyone regardless of education, family background, religion or social status. ISIS follows a familiar pattern well-established by destructive cults who frequently target unaware and vulnerable young people, often on college campuses. Some cultists have also been drawn in through a romantic interest. Like jihadists, well-known cults use the social media to contact, influence and mentor potential new members.
According to news reports the guru of ISIS is Abu Bakr al-Baghdadi, who assumed power over the group in early 2007. Whether or not ISIS fits the personality-driven terrorist model of al-Qaeda remains to be seen. The influence and control exerted over the group by al-Baghdadi as a cultlike charismatic leader, has not been firmly established.
Hans-Georg Maassen, head of Germany's domestic intelligence, says "The romance of jihad is very pronounced in propaganda and used by women to recruit other women. According to authorities recent radicalized recruits included 400 from Germany, 1,000 from France and 85 from Sweden. Magnus Ranstorp, a terrorism expert at Sweden's National Defence College observed, "There is almost an obsession with paradise and the afterlife, which makes it like a death cult. Death matters more than life." In the United States FBI Director James Comey reported to CBS' "60 Minutes" he is monitoring "dozens of Americans" that have left the US to join ISIS or other terrorist groups.
After being mentored by their Internet gurus the new recruits are embedded and isolated within training camps, which are totally controlled environments. Communication is limited and when members do communicate with their families it may be scripted or coached. In a BBC News online video interview the father of one young ISIS recruit said, "'my son believes it because it is brainwashing." The father advised that "other people" could be heard controlling his son's conversation and coaching him during Skype calls. Again, the control of communication seemingly mandated by ISIS is eerily similar to destructive cults.
Bad behavior by ISIS, not unlike excuses offered by destructive cults, is often rationalized  by the apology that essentially the "end justifies the means."
A former member of ISIS interviewed by CNN discussed the process of her recruitment into the organization. A college educated teacher she reportedly was "drawn to the eloquence of a Tunisian whom she met online. Taken with his manners, she grew to trust him over time and he gradually lured her" with assurances "that the group was not what people thought, that it was not a terrorist organization." The former ISIS member said the recruiter told her "'we are going to properly implement Islam. Right now we are in a state of war, a phase where we need to control the country, so we have to be harsh.'"
Once fully embedded within the group the new recruit was told by her female commander, "'Wake up, take care of yourself. You are walking, but you don't know where you are going.'" Within this strange new environment the former school teacher turned ISIS member told CNN, "At the start, I was happy with my job. I felt that I had authority in the streets. But then I started to get scared, scared of my situation. I even started to be afraid of myself."
Much like a cult member the teacher's true personality came into conflict with the pseudo-personality imposed upon her by ISIS. She said, "I am not like this. I have a degree in education. I shouldn't be like this. What happened to me? What happened in my mind that brought me here?" Ultimately the daily brutality of her new life shocked the young woman into again thinking independently for herself. She reflected, "The foreign fighters are very brutal with women, even the ones they marry," she said. "There were cases where the wife had to be taken to the emergency ward because of the violence, the sexual violence." She reacted honestly to the horror with reason, "I said enough. After all that I had already seen and all the times I stayed silent, telling myself, 'We're at war, then it will all be rectified.'" Finally she decided, "I have to leave."
Once outside the confines of the "death cult" the young woman was more fully able to analyze her former situation. No longer was she subjected to the stern authoritarian discipline and stringent controls exercised over her daily life. This type of milieu control is historically the hallmark of destructive cults.
Today the former ISIS devotee is still trying to sort through her experience. "How did we allow them to come in? How did we allow them to rule us?" She claims, "There is a weakness in us." but warns, "I don't want anyone else to be duped by them. Too many girls think they are the right Islam." Working through what seems like a cult recovery the former school teacher says, "It has to be gradual, so that I don't become someone else. I am afraid of becoming someone else. Someone who swings, as a reaction in the other direction, after I was so entrenched in religion, that I reject religion completely."
Monica Uriarte proposed her own prescription to immunize the public regarding jihadist recruiters online at Carbonated. She explains  "How to Stop Disillusioned Teens from Joining ISIS." Uriarte says, "The answer lies in education. Muslim American and European Muslim communities need to educate their youth."
But educate them about what?
In my opinion the key to such useful education is a better understanding of the dynamics of destructive cults, their recruitment tactics and how they employ a synthesis of coercive persuasion and influence techniques to trick and control people.
Thought provoking analysis is also offered by journalist Tom Gaisford writing for The Independent. In an article titled, "How should we respond to the murder of Alan Henning at the hands of Isis?" Gaisford says, "Extremists operate in a vacuum, free from self-criticism. Proof of this is their self-portrayal as anything but: they see themselves as enlightened moderates, driven to violence by necessity – heroes, effectively. This, it would seems, is how they are able to justify their conduct to themselves (whatever it is and whomsoever it affects)."
Again, this is not unlike historical cult leaders such as Charles Manson, Jim Jones, David Koresh, Shoko Asahara or notably Osama bin Laden. All apparent psychopaths who saw themselves in heroic terms as global game changers. The idea that they could be wrong was unthinkable to them and their followers. Whatever they did could somehow be justified within the framework of their grandiose game of global enlightenment, revelation, purification and/or annihilation.
Gaisford calls the philosophy of such leaders "circular nonsense." He further observes, that "the language of [dehumanization] and destruction [within Jihadis groups like ISIS] is alarmingly reminiscent of the very darkest chapters in our world history." Again, this seems to allude to cultic environments, such as Hitler's Germany, Stalin's Russia and the authoritarian dynasty that now dominates North Korea.
Gaisford elaborates, "The key to [neutralizing] extremism is more likely to lie in harnessing and disseminating information about the how it takes hold in the first place. The process is known colloquially as '[radicalization]' or "brainwashing" (depending on the context), though a more helpful term for it is 'mind control'."
Gaisford then explains what can be seen as the first step in cult recruitment. "Essentially, it relies on our inherent tendency to interpret information in a way that confirms our biases: its practitioners play to what we want to hear, to lead us unwittingly away from reality, simultaneously undermining the confidence and critical capacity we require to 'return home'." He concludes that jihadist recruiters, "though potentially deluded themselves, the likelihood is that controllers deceive their controlees knowingly, for their own personal benefit. To that extent, they are not in fact extremists but deeply cynical, critically attuned egoists."
Again, just like destructive cults and their leaders have proven to be over and over again.