Anton Hein, a former US resident and registered sex offender with an outstanding warrant issued for his arrest runs a counter-cult Web site called "Apologetics Index" from Amsterdam.
Hein also runs the affiliated Web sites Cult FAQ and Religion News Blog.
Hein plead to the charge of a "lewd act upon a child" in 1994, served jail time and was given probation, but then violated the terms of his release.
A felony warrant (see Anton Willem Hein) was issued in 1996 and remains outstanding for his arrest without bail. Hein admits the likelihood that he will "never again be able to enter the USA."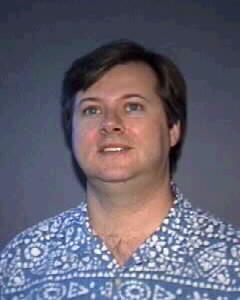 Mr. Hein is a registered sex offender in the State of California. His offense is described at that state's official Web site as "lewd or lascivious acts with child under 14 years."
Hein admits that the penal code states the offender must have the "intent of arousing, appealing to, or gratifying the lust, passions, or sexual desires of that person or the child" and he says "that is what the plea bargain form reflects," which he signed.
The minor child involved was Hein's 13-year-old niece.
Hein, who is Dutch, married an American citizen and moved to California in 1979.
But the marriage ended in divorce shortly after he was charged as a sex offender.
Hein then returned to the Netherlands, ultimately violating the terms of his release, which required that he be supervised within the United States.
He married again in 2002, this time to an English citizen living in Amsterdam.
Hein says he operates an "independent, personal ministry" from "an orthodox, evangelical Christian point of view." He also leads "an English-language house church" in Amsterdam called "Bethlehem."
However, CultNews could not find any official recognition of Hein as a "minister," other than his name listed as one of the "various ministers" that have "sexually abused children" at Reformation.com.
Hein's father was a part-time "street preacher" and as a child he attended a "floating Sunday school" on a houseboat run by two evangelical American women in Amsterdam. After that he went on to become "involved with a variety of Christian ministries" including "Teen Challenge," "Youth With a Mission" and the controversial "Vineyard Christian Fellowship."
Today Hein largely targets Americans both through his Web site, which is in English and to attend his house church.
"Many people who visit us are…expats, tourists," he says and they are often brought in through his Web site with an invitation to "a safe place to 'park' for a while."
But is Anton Hein safe?
Not with minors according to the State of California Penal Code and the terms of his probation.
California law specifically states, "Sex offender registrants whose sex crime was against a victim under age 16 are prohibited by law from working, as an employee or volunteer, with minors…"
Despite his plea agreement though Hein insists he is "innocent."
"As a result of my plea bargain, I spent six months in jail. Those who follow U.S. child abuse cases, real or alleged, know that is a very short period of time compared with the usual lengthy sentences." And he claims that he "had no choice in that matter."
It does appear that Hein got a good deal from the prosecutor given the serious nature of his offense. But the terms of his plea don't negate it, they rather suggest the reason for his choice.
Mr. Hein was essentially forced to publicly explain his criminal record after some folks unhappy with his counter-cult work exposed it online through the Internet.
However, at times that posted response sounds more like an attempt to indict his victim and her family instead of an explanation. For example, he wants everyone to know that "the girl" (as he refers to his niece) was "sexually active" and given to "running away from home, smoking marijuana at school, and becoming promiscuous."
But it wasn't the girl who was charged and convicted of a sex crime it was Anton Hein.
Hein also notes "those who claim I fled 'justice' have not been paying attention."
"Anyone who researches the U.S. justice system and the plea bargain approach knows the system's shortcomings, and anyone who finds him or herself in a situation similar to mine will understand," he concludes.
Perhaps this explains why Mr. Hein has devoted an entire subsection within his Web site to what he calls "America's…human rights violations" and "faulty 'justice' system."
Hein doesn't appreciate the US judicial system, but he does want American dollars.
Mr. Hein says that he has been "declared 100% disabled…due to Chronic Fatigue Syndrome" and that he "live[s] on disability pay." He also solicits and receives gifts or "donations" from the United States.
Hein provides for overseas funds transfers at his Web site.
He states that his site is "nonprofit" and "not financially sponsored by any church, ministry, organization or individual. Therefore, the publishers of Apologetics Index rely on donations."
However, he uses his Web site to sell advertising and once again the money appears to come largely from America.
Amazon.com, Google and other American companies currently pay Hein for ad space at his Web site.
He also quotes his own individual rates for running a single ad at $70 per week or $200.00 per month, three months runs $550.00.
Anton Hein doesn't like to discuss his past and considers recent disclosures about him "propaganda." He warns, "Only Satan and his ilk are interested in portraying sins – real or perceived…parading them as juicy bits of gossip, or using them in ad hominem attacks."
Hein ultimately concludes, "I do not intend to engage such people in discussions on this issue…As a Christian I try to live my life in a way that is pleasing to God. When I fail, I confess my sins and know them to be forgiven."
Maybe God has forgiven Anton Hein, but the United States and the State of California have not and there is nothing satanic about making such distinctions.
Note: At times Anton Hein has changed his posted public statements after they have been reviewed and/or criticized. CultNews has copied all the material from Mr. Hein's Web site that is quoted within this article.