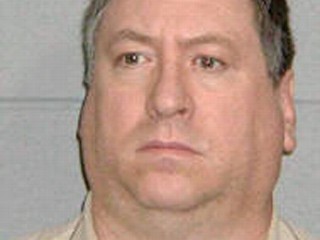 Bruce Raisley (photo left), the "computer programmer" who was convicted in federal court this past week for launching DDOS attacks against the Ross Institute Web sites, made the FBI's "Top Ten" list.
According to a press release posted yesterday Raisley ranked number "7"on the "FBI's Top Ten News Stories of the Week Ending September 24, 2010."
The FBI released an account of Raisley's rise and demise titled, "Hacker Convicted of Unleashing a Virus and Attacking Media Outlets."
The FBI reported, "The jury returned a guilty verdict against Bruce Raisley, 49, of Kansas City, Missouri"formerly of Monaca, Pennsylvania"following a six-day trial before United States District Judge Robert B. Kugler in Camden. Raisley was convicted of the count charged in the Indictment on which he was tried: launching a malicious computer program designed to attack computers and Internet Web sites, causing damages."
CultNews previously reported about Bruce Raisley last year when he was first arrested.
The U.S. Attorney stated: "Raisley's …attacks on computer systems were misdirected vengeance. It is unacceptable when a personal vendetta turns into criminal behavior, and we will track down cyber criminals who launch such malicious attacks."
Raisley' conviction carries a statutory maximum sentence of 10 years in prison and a $250,000 fine, as well as restitution to the victims of his offense.
Sentencing is currently scheduled for January 7, 2010.