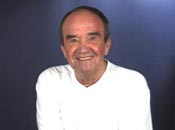 Critics have called Chuck Anderson the founder of "Endeavor Academy" a "cult" leader, but his followers prefer the moniker "Master Teacher" (MT).
Now it seems that this strange self-proclaimed Wisconsin "miracle worker," reportedly a retired real estate broker and rehabilitated alcoholic originally from Chicago, wants to be a regular on the "New Age" lecture circuit.
That is, with a little boost from pop guru Deepak Chopra.
Anderson is featured along with Chopra for the coming "World Wellness Weekend" at the San Jose Civic Center and Convention Center in California next week.
MT is advertised as "a fully illuminated mind" that will "assist and accelerate the experience of resurrection and enlightenment."
However, in December of 1999 CBS "48 Hours" ran a not so flattering report about Chuck Anderson. "The Academy: Miracle or Cult?" was the blurb that the network used to describe its investigative piece.
"At the Endeavor Academy, almost all decisions are made by Anderson," one of MT's students told CBS.
The Endeavor Academy was once known as "God's Country Place" and according to a 1991 report filed by Kalie Picone MT "promises that he will enlighten everyone that follows him, and he promises that it will happen soon. He says only his followers are on the list to 'get out of here' and go home with him. They plan to 'flash out' of here together."
Sounds eerily like the California cult known as "Heaven's Gate" led by Marshall Applewhite, who offered his students the "Last chance to advance beyond human" and that he would take them to "the true Kingdom of God." When his followers commited suicide in 1997 the group believed that they would "flash out of here together."
Endeavor Academy was linked to suicide in Australia.
One former student Ian Hamilton wrote a book about his days with the group titled "Awake among the Sleeping," which raised serious questions about whether MT is leading his pupils to "enlightenment" or on "a road to nowhere."
What does it mean to become "enlightened" according to Anderson?
Well, Picone says she found out that "to be enlightened, [students] had to make a commitment to MT and give up everything. And that "they know they are enlightened" when "they recognize who MT really is."
And who is Chuck Anderson really?
Picone says she was told that MT didn't like to appear in public, give interviews or talk to anyone on the phone, because "people will try to kill the Christ if they know where He is."
"The Christ"?
Wasn't it David Koresh that was supposed to be the "Lamb of God"?
MT teaches from an essentially benign book "A Course in Miracles" (ACIM), but not everyone that believes the book agrees with Anderson.
ACIM is a work supposedly authored by "Christ" as "channeled" by Helen Schucman.
Those that dispute MT's interpretation of ACIM include Kenneth Wapnick of the Foundation for a Course in Miracles (FACIM), who worked closely with Schucman.
So why would the controversial leader of a group called "an insidious and destructive cult that is responsible for the mental breakdown of some of its members" be featured at a "Wellness Weekend"?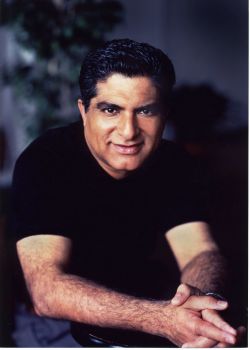 And why would someone as media savvy as Deepak Chopra want to share billing with someone like Anderson?
"Wellness Weekend" star Chopra is being promoted as one of the "top 100 icons of the 20th Century" and he will deliver the keynote address November 3rd at the San Jose Civic Auditorium to launch the event.
Chopra who is both medical doctor and pop culture philosopher has become well known on public television.
Sponsors for the "Wellness Weekend" include KTEH/KCAH Public Broadcasting, KBAY Radio and the San Jose Mercury News.
At the top of the sponsors list is "A Course in Miracles International," which is an organization controlled by Chuck Anderson and his followers. At its Web site the weekend event is touted as an opportunity to see "Master Teacher and Deepak Chopra."
"An Invitation to A Great Experiment" features two of Anderson's devotees explaining how he transmits the truth that there "is no world." This seems to be accomplished through what the group calls "mind training."
Apparently Anderson and his followers believe he's the real star and should get top billing, even though Chopra is the big draw at the coming California event. And they seem to have their own agenda as can be seen through another video "Purpose Of This Gathering." 
It also appears that MT no longer fears facing the public outside of his academy and will talk to anyone, that is if they pay the price of admission to the "World Wellness Weekend."
CultNews thinks that Deepak Chopra, M.D. might consider giving MT a checkup.