Someone at the National Post in Canada isn't exercising much due diligence these days concerning sources for news articles posted at the newspaper's Web site.
An "uncategorized" article titled "Priest whose church was burned by mob jailed for breach of building code" was picked up on Thursday by the Post from the blog of a fugitive sex offender wanted on a warrant issued for his immediate arrest in the United States.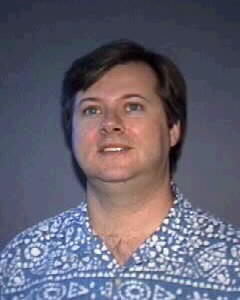 Former US resident Anton Hein (1996 police file photo left) is hardly a credible source for much of anything, but he runs a blog and assorted Web sites for profit from the Netherlands. Hein relies upon his Internet presence to sell Google ads and other assorted advertising for an income.
The article picked up by the National Post isn't an original news story and relied heavily upon other sources such as Compass Direct News.
Interestingly,  Crosswalk (an evangelical Christian Web site) chose to go with the report by Compass Direct News rather than Hein, an evangelical and self-proclaimed "expert".
So why did the secular National Post favor this fugitive sex offender with a link advising its readers to go there if they wanted to "Read the full story"?
CultNews reported about a similar mistake like this before.
The New York Times once recommended  Hein's Web site as a resource for information about polygamists.
Later the newspaper scrubbed that recommendation.
Don't the mainstream media have the time or patience to better research sources these days?
Here is a basic tutorial on how to avoid the embarrassment of unknowingly promoting this fugitive sex offender.
1. Click on the link  "About Religion News Blog". A link at the top of this page appears "Who Operates Religion News Blog", which states,  "Religion News Blog is published by Apologetics Index".
2. "Apologetics Index" is Hein's main Web site. At the top of that page is the link "About Apologetics Index". And then on that page is the link "About the Apologetics Index Team." Finally at the end of this list appears the name Anton Hein the site founder and leader of the "team" who was "born and raised in Amsterdam…briefly lived in Switzerland, Germany, and England — as well as 16-years in the USA — before returning to Amsterdam."
Of course Mr. Hein doesn't mention his criminal conviction for a "lewd act upon a child" and his stint in jail before being placed on probation. Shortly after his release Hein chose to violate probation by "returning to Amsterdam" without permission, which is why a warrant was issued for his arrest.
3.  A simple Google search of either "Anton Hein" or his site "Apologetics Index" should yield on the first page of results links to articles exposing Hein's background. Under Anton Hein is "Fugitive sex offender runs counter-cult Web site".  A search for Apologetics Index yields an index page about Hein.
Mr. Hein has chosen to bury his name behind a virtual labyrinth of links imbedded on a "team" list.
However, you would think that a news outlet like the National Post would take some time and click through a few links to confirm the credibility of a cited source.
And when someone makes such an effort to obscure their name there just might be a reason for it.
Coincidentally,  Hein's brother Ruud Hein (listed on his team) "is an extraordinarily skillful WordPress Web site programmer and SEO specialist". A search engine optimization (SEO) specialist is someone that attempts to improve a Web site's search results. And Anton Hein has launched a number of Web sites such as "Cult Definition.com", "Cult Experts.org", "Cult Expert.com" and "CultFAQ.org" in an apparent effort to manipulate search results.
Isn't it ironic that a man who would most likely be denied entry into Canada due to his criminal record and fugitive status can manage nevertheless to get into a prominent Canadian publication like the National Post as a cited source?