Madonna has a new hit album, but her second husband Guy Ritchie may be hitting the road reports Cinematical.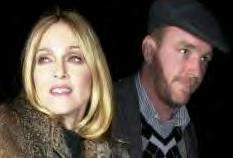 Rumors are circulating that Ritchie has realized the downward spiral of his career is largely due to the influence of Madonna and her spiritual mentors at the "Kabbalah Centre."
It was "Kabbalah" mumbo jumbo that mucked up and ultimately sank Ritchie's last movie Revolver according to film critics. And that's after the awful Swept Away, team Madonna/Ritchie's film fiasco.
It appears "Mr. Madonna" thinks that a third strike, might bench him, or possibly put him out of the movie game for quite a while.
Madonna certainly didn't help her first husband Shawn Penn's career.
Does anyone remember Shanghai Surprise?
Most moviegoers may want to forget that one, though it seems that critics thought Swept Away was far worse.
Penn eventually recovered and picked up an Oscar.
At 37 Ritchie appears anxious to begin his recovery soon, sources say "the split is likely to be announced by summer."
Whatever "light" the Kabbalah Centre supposedly sheds on its devotees Madonna may need it to get through some dark days ahead.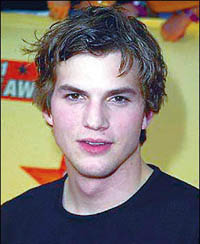 Perhaps Ashton Kutcher should consider Ritchie's situation a warning. He is also married to another celebrity devotee of Philip Berg's Kabbalah Centre Demi Moore.
Recently Kutcher reportedly was "fuming" because studio bosses wanted him to remove a Kabbalah Centre red string bracelet while filming his latest movie says Showbiz News.
The "red string" is an amulet worn by Berg believers to ward off evil. Apparently Kutcher was afraid to be without it.
But if the TV sitcom star wants to make it in the movies maybe he should consider separating the controversial Kabbalah Centre and its teachings from his day job.
After all, it didn't do Guy Ritchie any good professionally and arguably not much personally either.