Ad space has been bought to protest the "advice on mental health" doled out by Tom Cruise and Scientology (see the ad copy here). This seems timely given Scientology's nationwide battle against the mental-health industry.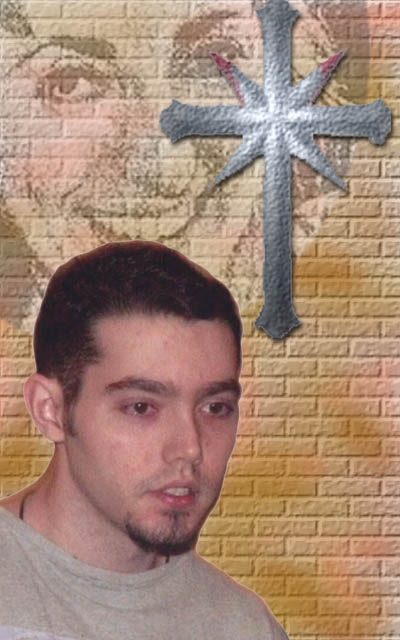 The Citizens Commission on Human Rights (CCHR), which is closely tied to Scientology, has been the force behind more than two dozen bills in Arizona in recent years, including measures to restrict prescriptions of Ritalin.
Arizona legislators met John Travolta and other Scientology celebs in an effort to influence thier votes. Scientology ran a similar campaign in Florida that ultimately failed.
Of course the highest profile celeb in Scientology is Tom Cruise. And the star and his church routinely recommend that everyone should refuse and/or abstain from any drugs prescribed by psychiatrists. And also reject any suggested care or counseling offered by mental health professionals.
This belief apparently led to tragedy when a Scientologist's 28-year-old son stabbed his mother to death. The young man Jeremy Perkins is deeply disturbed and now is being held within the Rochester Psychiatric Center. He was found not responsible for the murder of his mother due to mental defect.
Perkins was the schizophrenic son of Elli Perkins a senior auditor (counselor) at the Buffalo Scientology branch in New York.
Consistent with his mother's beliefs Jeremy Perkins never received treatment from mental health professionals, but instead was cared for according to Scientology's guidelines and practices. He received vitamins.
Scientology's solution for mental health failed Jeremy Perkins and the young man's family, deeply involved in the church, has reportedly cut him off since his incarceration.
Without a psychiatric diagnosis of mental defect Perkins might now be on death row.
This seemingly needless death of a 54-year-old mother of two has prompted Scientology critics to run protests in newspapers regarding the church's ongoing war against psychiatry and/or any mental health professionals and the treatment and/or counseling they can provide.
The protests are being run in The Buffalo Beast (a weekly paper in Buffalo, NY, where Elli lived), the Spectrum (student newspaper of SUNY Buffalo (Scientology has an office on its campus in a non-university-owned building), and the Jackson Hole Daily, in Jackson Hole, Wyoming.
The text of the protest cites actor Tom Cruise by name, due to his hi-profile support and continuing promotion of Scientology. And specifically because of his repeated opposition to mental health professionals and related medications that they can provide.
Cruise once told Today Show host Matt Lauer, "I know that psychiatry is a pseudo-science."
Later the American Psychiatric Association (APA) called the star's comments "irresponsible" pointing out that "rigorous, published, peer-reviewed research clearly demonstrates that treatment (of mental illness) works."
But it's too late for Elli Perkins, who appears to be a Scientology causality.
A Web site "Perkins Tragedy.org" details the case includes an archive of related articles and court files.