Scientology may not fare too well as fodder for the popular cable show "Nip/Tuck."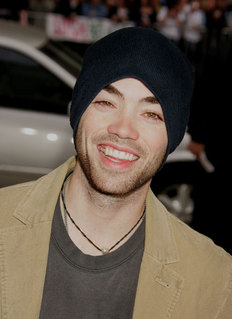 The successful dramatic series about two plastic surgeons in Florida has included Scientology as a recurring story line lately.
TV squad quipped, "I'm sure Ryan Murphy and Co. have put together a story that will be both shocking and informative.
Murphy the show's creator rather cryptically once said, "You read so much in the press about certain famous people who are Scientologists, but the media pushes it aside as a joke. And clearly it's not a joke for millions of people. I'm not for it. I'm not against it. I was just curious as to what it is, what they believe in, and how it changes life and how it destroys life," reported the Los Angeles Times.
Some pundits speculated that Murphy might mean that the show would go soft or "politically correct" on the so-called "new religious movement (NRM)."
But maybe not.
Most recently "Matt" (played by John Hensley) has been sucked into the seemingly sinister church, often called a "cult," by a featured player named "Kimber."
The two were seen literally sweating it out together.
But instead of a hot sex scene, the couple was doing what Scientologists call the "purification rundown,' a religious ritual that includes stints in a sauna combined with swallowing down large doses of niacin and some cooking oil.
This bizarre treatment supposedly rids the body of "toxins," which Scientologists believe is stored in body tissue indefinitely without their "cure."
Matt's doctor dad Sean (Dylan Walsh) probably wouldn't prescribe this remedy for his son to purge drugs. Scientology founder and former pulp fiction writer L. Ron Hubbard concocted this remedy.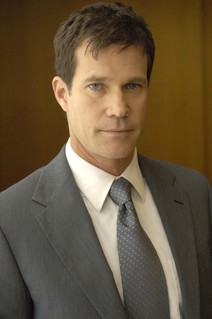 In the last episode it seems Sean actually thought so little of Scientology, he hired a "deprogrammer" to save his "brainwashed" boy.
However, Matt managed to escape and later his Scientology friends helped him to pack up and move on.
What's next?
Will Matt declare his mom and dad "Suppressive Persons" (SPs) and then "disconnect" from his parental units altogether through another Scientology religious ritual?
Meanwhile Brooke Shields, the actress once bashed for using anti-depressants by Scientology hero Tom Cruise, has been cast as a psychiatrist in the show. Psychiatrists seem to be the equivalent of "Satan's minions" to Scientologists.
Stay tuned.
It seems like Murphy is stirring a mean pot for his plot line.
Tomorrow night is the next installment.