Rev. Ted Haggard has stepped down as the President of the National Association of Evangelicals, which includes 30 million American members amidst a growing scandal about his personal life.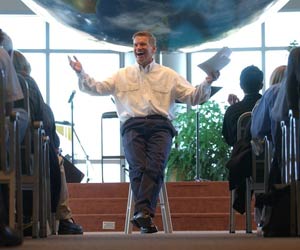 Haggard has admitted that he bought illegal drugs from a gay prostitute reports ABC News.
Mike Jones, a "male escort," says that Rev. Haggard paid him for sex regularly over a period of three years and that the minister liked snorting methamphetamine "to heighten the experience" reported Times Online.
The disgraced minister has "confessed to the overseers" of the 14,000-member New Life Church he led in Colorado Springs, Colorado. And Haggard has "temporarily stepped aside" pending the results of an internal church investigation concerning the allegations.
Haggard, married and the father of five was named by Time Magazine as one of the top 25 most powerful evangelical leaders in the United States.  
The 50-year-old minister told the press, "I bought [methamphetamine] for myself but never used it. I was tempted, but I never used it," he repeatedly insisted. 
However, Haggard's claims sounds eerily like the much-ridiculed remarks of Bill Clinton who once told the press that he "experimented with marijuana a time or two," but "didn't inhale."
Carefully parsing his words Haggard says he received a "massage," but that he never had sexual relations with the prostitute.
Maybe that depends upon what your definition of a massage is?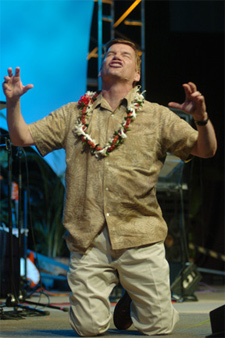 Many Christian fundamentalists are embarrassed by the recent disclosures about the minister including Dr. James Dobson of Focus on the Family, another powerful evangelical leader and close associate of Haggard.
Ted Haggard was an outspoken opponent of gay marriage, but he may have favored gay prostitution.
"It made me angry that here's someone preaching about gay marriage and going behind the scenes having gay sex," said Mike Jones the "male escort" that exposed Haggard.
"I just want people to step back and take a look and say, 'Look, we're all sinners, we all have faults," Jones added.
Amen?
No doubt that's a sentiment that Rev. Haggard will be counting on.
Note: Paul Crouch, the president and founder of Trinity Broadcasting Network paid an employee a $425,000 settlement, who alleged that he had sex with the televangelist to keep his job reported the Los Angeles Times.