The domain name rickross.com is now for sale at the GoDaddy Auction Domain Name Aftermarket Web site.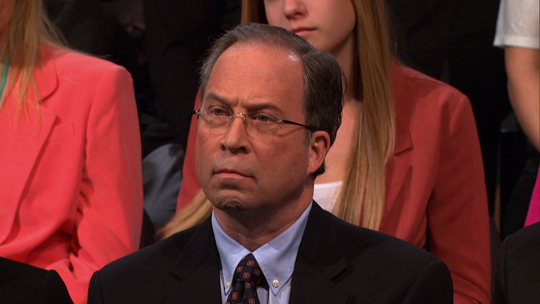 rickross.com was originally purchased in 1996 and is owned by well-known cult expert and intervention specialist Rick Ross (photo above right). The Web site known as rickross.com was launched in 1996 and is a primary resource on the World Wide Web for information about destructive cults, controversial groups and movements. In 2001 the site officially became known as the Rick A. Ross Institute for Study of Destructive Cults, Controversial Groups and Movements (RI) and was granted nonprofit, tax-exempt 501 (c) (3) charitable status by the Internal Revenue Service (IRS) of the United States.
RI is devoted to public education and is an institutional member of the New Jersey Library Association.
rickross.com today is the gateway to a vast archive that has been under continuous construction for 17 years. This ever expanding online library includes thousands of individual documents, articles, reports and studies divided into hundreds of subsections by topic such as Scientology, Landmark Education and "brainwashing."
A wealth of information is contained within the public message board attached to the RI Web site, which has more than 100,000 entries. The posts at this open forum board include comments from former cult members, affected families and others concerned.
Alexa, the Web information company, currently ranks the RI Web site 73,703 globally and 24,316 in the United States on World Wide Web based upon its traffic. More than 3,000 Web sites link to RI according to Alexa.
After some consideration RI has decided that the domain name entry point of the Web site will be changed. Due to this decision rickross.com is now for sale. Also included and conveyed to the purchaser of rickross.com will be four additional domains; rickross.net, rickross.org, rick-ross.net and rick-ross.org.
Note: The sale of the domain name rickross.com is for the domain name only and does not include any portion or part of the Web site archives. Everything within the Web site archives will remain intact and nothing will change. This includes the main archives and message board contents. The buyer of the domain name rickross.com will only purchase and have access to the domain name and nothing else. What is now known as rickross.com will become culteducation.com. This will be a domain name change and nothing more. This will of course involve a change in all relevant link addresses within the archives and message board and this will temporarily affect search results as the various search engines note the change in link addresses.Eventually all the contents of the Web site archives and message board entries will once again become evident and appear within searches with the new domain name prefix.