It looks like another naïve celebrity has become a pawn, helping get attention for a Scientology-linked project. This time it's Angelina Jolie appearing in an award show to be televised in several cities sponsored by Pepsi according to a recent press release.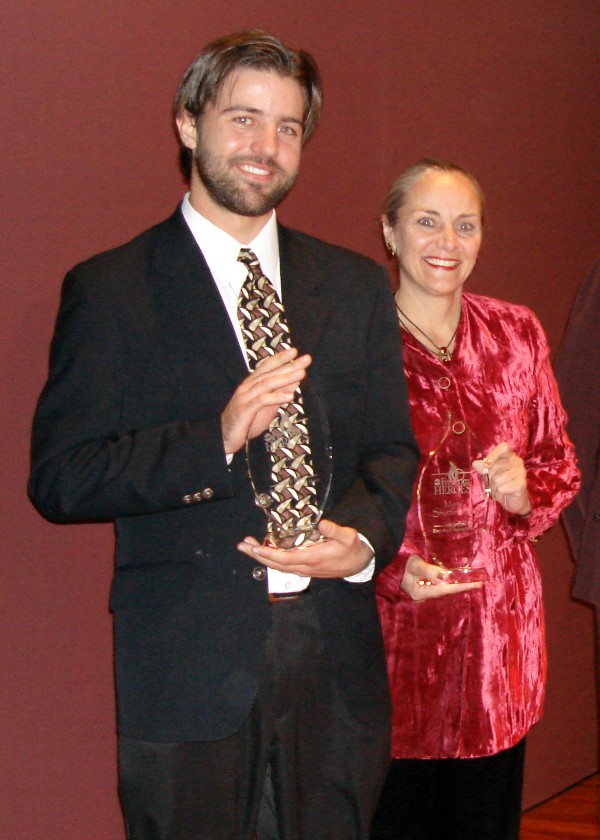 The TV special "Pepsi Everyday Freedom Heroes" features prominently amongst its honorees Scientologist Mary Shuttleworth and her son Taron Lexton. Shuttleworth is the founder and director of "Youth for Human Rights International" that has close ties to the Human Rights Department of the Church of Scientology International, which has often been called a "cult."
Shuttleworth's teenage son Taron is now working on a project sponsored by Scientology making "30 short Public Service Announcements."
Maybe Jolie should have known that there was some sort of Scientology connection when she found out that its long-time booster Isaac Hayes was also lending his face and voice to the awards show?
CultNews previously reported how another unsuspecting star Kathleen Turner got involved with a Scientology-linked project called "Answering the Call."
Turner was taken in through her commitment to New York rescue workers, now it seems Jolie has been had over her devotion to human rights.
Maybe Angelina Jolie should have consulted the father of her next child Brad Pitt, who rumor has it dumped his old girlfriend Juliette Lewis over concerns about her devotion to Scientology.
Meanwhile Mary Shuttleworth, who runs the "Shuttleworth Academy" an "Applied Scholastics" school, must be happy.
After all the stated mission of her academy is "the intention to get L. Ron Hubbard's study technology, as well as other materials of his humanitarian philosophy, fully in use and exported into the community."
What a breakthrough for Mary to get Pepsi and Ms. Jolie to pitch in and help out.
Scientology frequently uses its "human rights" platform to protest perceived persecution within countries such as Germany that take a dim view of its business practices.
Ironically, it is Scientology that arguably needs to do its own housecleaning concerning human rights.
Scientology's treatment of its full-time staffers within what is called "Sea Org" and its regular members has frequently been called into question.
One member Lisa McPhearson died while under the care of the church and her family later filed a wrongful death suit, eventually collecting a large settlement just before a trial was scheduled to begin.
And then there is Scientology's so-called "Rehabilitation Project Force" (RPF), a program its critics say features "brainwashing," "hard physical labor," "forced confessions" and "provides Scientology with a labor force that receives almost no salaries."
Scientology also reportedly routinely expects members to sign away some of their human rights through release forms giving the church extraordinary powers over such things as medical decisions and personal records. These same releases also provide various legal immunities regarding the church's "religious services," which were linked to the death of Lisa McPhearson.
Don't expect Pepsi to give out any awards for these activities.