Scientology has become very adept over the years at dodging questions about how a belief regarding alien beings from outer space interlocks with its doctrines.
Witness what happened when a seemingly naïve and apparently uninformed university student reporter supposedly "Infiltrat[ed] Scientology."
The article that reads more like a guided tour than an "infiltration" appeared in a campus newspaper The Strand in Toronto.
The student journalist reports "As for aliens, [the Scientology designated spokesperson] said he had no idea. There is, he said, no group consensus amongst Scientologists as to the existence or non-existence of aliens¦that there was no clear answer. It's up to each member."
Pretty clever.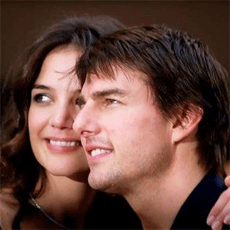 It's not until a Scientologist reaches "Operating Thetan Level 3" or "OT3" that he or she learns about Xenu the outer space ruler who sent billions of beings to earth millions of years ago to resolve an overpopulation problem.
If you are a Scientologist you typically must pay your way up to OT3 before this secret is revealed.
Many Scientologists may never learn about Xenu and the spiritual residue of aliens still around that continue to haunt the earth attaching to humans as "body thetans" or what Scientologists frequently call "BTs." And one way Scientology can effectively dodge this pesky issue is to set reporters up with staffers who have not yet reached OT3.
In this way if the question of Sci-fi theology comes up, the staffer can honestly plead ignorance. This is a form of spin control often called "plausible denial."
But if a Scientologist manages to reach OT3 it's not "up to each member" whether Xenu ever existed or whether what is called "the incident" actually occurred and there is a very "clear answer."
After all, Scientology's founder L. Ron Hubbard wrote this "sacred text" and when was the last time you heard Tom Cruise or John Travolta say he was wrong?
OT3 is therefore what is called an "article of faith" and an important fundamental feature of Scientology and its theology.
Perhaps when journalists do an interview with a Scientologist they should first do some homework.
Scientology sued quiet a few people in an effort to keep OT3 and other teachings it considers "trade secrets" unavailable to the general public.
However, European Web sites beat Scientology in court making Hubbard's teachings easy to learn for free.
Operation Clambake has the text of all eight of Hubbard's OT levels up and accessible to anyone interested with Internet access.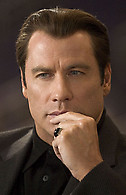 So what could a serious journalist do when asking Scientologists questions about their beliefs?
First, establish the OT level of the Scientologist they are talking to.
Ask, "Have you reached an OT level yet?"
Once it is established that the Scientologist is at least an OT3 ask about it, but word the question carefully and precisely.
For example a reporter might ask, "Since you have reached OT3 you are aware that Scientology teaches the human condition can in part be explained by an event that began in outer space and took place millions of years ago?"
Next question, "Scientology's founder L. Ron Hubbard specifically wrote about aliens from what he considered a historical perspective and how such visitors from outer space have affected the earth and humanity, didn't he? And you were taught this when you reached 'Operating Thetan Level 3,' isn't that correct?"
If the Scientologist doesn't respond or somehow becomes evasive the reporter can ask meaningful follow-up questions.
For example, "So you deny then that Mr. Hubbard ever wrote about such a historical incident taking place, which involved alien beings coming to earth in spaceships and that no such teaching has ever existed nor has it been taught within Scientology?"
Cruise and Travolta have both reportedly reached "OT7," so they know all about Xenu, the spaceships and BTs.
Will anyone in the mainstream media ever ask these Hollywood stars such questions, or will most reporters just keep throwing softballs and/or accept any answer without meaningful follow-up?
So far Comedy Central's South Park show lampooning Tom Cruise and Scientology has been the most recent and perhaps boldest effort to bring "out of the closet" Scientology's carefully guarded secrets. But why is a comedy show seemingly the only mainstream media venue that explores these basic questions concerning the controversial church that has been called a "cult."
What ever happened to serious journalism and serious journalists asking serious questions?
After all if Tom Cruise and other Hollywood Scientologists want to use their celebrity and media access to promote their religion, its related programs and projects and preach their beliefs, isn't it fair to ask them a few meaningful questions about the substance of those beliefs?
Mel Gibson doesn't have a problem discussing the crucifixion of Jesus so why should John Travolta have a problem talking about Xenu? When Gibson promoted his film "The Passion" he spoke quite frankly and openly about his faith and its beliefs.
Should the public then conclude that the teachings of L. Ron Hubbard within the Scientology OT levels is something Tom Cruise and his fellow Scientologists are somehow either ashamed and/or embarrassed about?