An alleged bigot convicted of disorderly conduct and accused of using racial slurs was sentenced to attend church instead of jail in Ohio reported The Enquirer of Cincinnati.
The man sentenced Brett Haines told the presiding judge Tuesday that he had attended services at a Jehovah's Witness Kingdom Hall.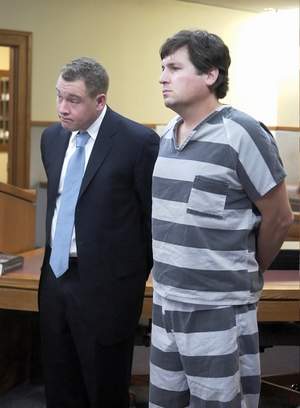 The judge seemed pleased and apparently hopes that a religious experience will somehow broaden the man's narrow mindedness, but how is this possible given the church he chose? 
Jehovah's Witnesses are one of the most intolerant, narrow-minded and ethnocentric religious organizations in the world today, not some ecumenical group of do-gooders.
Witnesses don't celebrate Christian holidays such as Christmas and Easter because they are labeled "pagan."
They also eschew any involvement in other officially organized groups such as Boy Scouts and even exclude their children from reciting the Pledge of Allegiance at school, because this would somehow demonstrate divided loyalties. Is this the example of inclusiveness and tolerance the judge had in mind?
According to Witnesses only their organization known as the Watchtower Bible and Tract Society and its so-called "Governing Body" is used by Jehovah to communicate with the world today.
Therefore in contrast, any other church or organization is essentially suspected of serving "Satan" and/or under some sort of "Satanic" influence. Maybe the judge should reconsider his sentence given his hope of reforming and rehabilitating Mr. Haines?
Why not be more specific and assign him to work at some urban program that serves the poor?
Perhaps a community project run by the NAACP?
Haines is unlikely to learn the ideal of tolerance from the Witnesses, who after all go door-to-door preaching that "Jehovah" will ultimately murder all those that don't agree with their beliefs when the final judgement day comes.