According to a recent press release from a missionary organization that calls itself "Jews for Jesus" (JFJ) it has just completed another blitz of South Florida, targeting Jews for conversion to fundamentalist Christianity.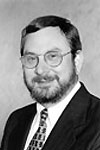 Stan Meyer of the Fort Lauderdale JFJ office claims that he coordinated more than sixty volunteers to target Jewish neighborhoods, often going "door-to-door," from February 11th to March 5th.
It seems that about 375,000 Jews, many retired, live in Miami-Dade and Broward Counties, and for JFJ it was hunting season once again.
These missionaries actually put together a list of 16,000 Jewish households in Florida to target.
No doubt the devoted volunteers thought they might "save souls" from "eternal damnation in hell," so they "knocked on 2,018 doors, placed 6,114 phone calls, and spoke with 1,473 persons."
However, after all that knocking, calling and mailing, according to Meyer, only 251 Jews responded and probably most of those people had less than nice things to say.  
The final net result the Florida missionary reports is that only "11 Jewish persons" converted to fundamentalist Christianity through this comprehensive effort.
Three area churches this year supported the JFJ drive to target and convert Jews, Calvary Chapel in Miami Beach, Wayside Baptist in Kendall and Parkridge Baptist Church in Coral Springs.
It seems that if other evangelical churches were involved in some way they apparently didn't want their names used within Meyer's press release.
Given all this activity and expense it must have entailed, converting only 11 Jews can easily be seen as virtually a complete failure.
In 2004 apparently at least one alleged conversion reported by JFJ in its newsletter was completely fabricated. The supposed convert sued the organization and said the account of her change of faith was "completely fictitious." The case was eventually dismissed, but a point was proven, you can't always believe a JFJ report no matter how low the numbers are.
But of course Stan the missionary man doesn't think so. And he looks forward to doing it all over again, and again, and again.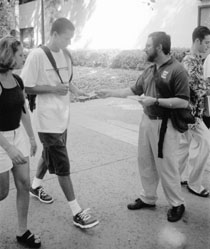 "I know we will be conducting more outreaches in South Florida and look forward to partnering with more churches and messianic congregations," the paid professional proselytizer said.
Of course JFJ has a multi-million dollar annual budget and it takes such redundant crusades to justify its existence.
So JFJ and other groups like it, target the same Jewish communities repeatedly for what critics consider a self-serving purpose, which is to sustain a missionary machine that perpetuates a payroll.
But isn't the targeting of one specific faith group for special missionary consideration something like religious persecution?
Billy Graham seems to be uncomfortable with this type of evangelism.
Nevertheless it's money from American evangelicals and fundamentalist Christians that keeps the JFJ missionary machine running.
You would think that if these Christians really "love the Jews" and Israel as they so often insist, they would respect the repeated requests made by those same Jews to be left alone.
It's understood that evangelical and fundamentalist Christians feel they have a "calling" to "witness their faith" and that is certainly one of their prerogatives and a religious right guaranteed by the First Amendment of the United States Constitution.
But how many times do missionaries have to witness to the same group of people before it becomes harassment? 
"No" does mean no doesn't it? And at some point perhaps the evangelical community in America that supports groups like JFJ should know that.
Supporting repeated missionary efforts to target the same Jewish populations in cities across the country over, and over, and over again may mean a regular paycheck for Stan and other JFJ staffers, but it is offensive to Jews and some might say "anti-Semitic."