Authorities now have a new photo to identify wanted fugitive and polygamist leader Warren Jeffs reports the Salt Lake City Tribune.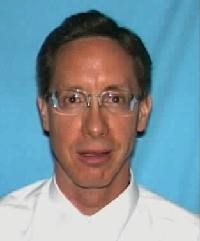 Jeffs is the supposed "prophet" and President of the Fundamentalist Church of Jesus Christ of Latter Day Saints (FLDS).
Once undisputed king of the largest following of polygamists in America and the final authority over about 10,000 followers situated in the states of Utah, Arizona, Nevada, Idaho, Texas, South Dakota, and in Canadian British Columbia, Jeffs is now a man on the lam.
Federal authorities are ready to pay $60,000 reward to anyone with information leading to his arrest.
The FLDS leader is charged with setting up underage girls with middle-aged husbands, a common practice amongst polygamist groups.
But his fugitive status Jeffs hasn't stopped the so-called "prophet" from making a profit and moving money, which has enabled him to build new compounds for his most loyal followers in Texas and it seems South Dakota.
Jeffs was seen last at the dedication of a massive estimated 60,000-square-foot concrete temple erected by his diehard loyalists in Eldorado, Texas.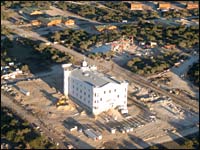 The Eldorado temple is surrounded by 1,371 acres controlled by Jeffs, while the property believed to be set aside for a Black Hills, South Dakota compound is about 100 acres reports the Austin Chronicle.
However, despite having built the first temple in FLDS history and his frenzied real estate development, Warren Jeffs' empire is crumbling under the withering weight of federal, state and local authorities, which are intent upon making polygamists, obey the same laws and courts as expected of everyone else.
Once seemingly above the law and virtually a law unto themselves, polygamist groups such as the FLDS and their leaders are now facing civil judgements, fines, loss of property, government funds and even imprisonment.