HBO will launch its new series about polygamy called "Big Love" this Sunday. But before the airing of the show's first episode critics have already weighed in.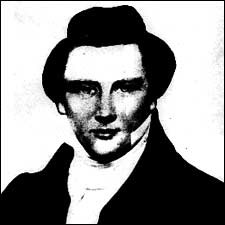 "To make polygamy…the subject of television entertainment is not only a bad idea, but it's going to add to the pain of those victims," a Mormon Church spokesperson told Associated Press.
However, it should be pointed out that the pain of polygamy actually began in 1843 when Joseph Smith the fanciful creator of Mormonism claimed he received a "revelation from God" that essentially allowed him to have as many women as he wanted.
This supposed and rather self-serving message from the Almighty set into place a practice that would continue amongst Mormons for decades. And notably included not only Smith, but also the church's second most revered "prophet" Brigham Young, who had scores of wives.
Later a very pragmatic Mormon prophet named Wilford Woodruff would come up with his own convenient "revelation" during 1890, just in time for Utah's Mormons to meet a precondition for statehood.
However, many Mormons continued to believe in Joseph Smith's earlier epiphany and kept observing the practice of polygamy, despite what would eventually be known as "The Woodruff Manifesto."
There are about 50,000 polygamists still left in the United States, Canada and Mexico.
Some are strange idiosyncratic groups like the one led by an excommunicated former Mormon James Harmston in Manti, Utah called "The True and Living Church of Jesus Christ of Saints of the Last Days," or "TLC" for short. Harmston says that he is the reincarnation of Joseph Smith, that's his "revelation."
But many polygamists can trace their history back to the time when most Mormons routinely observed the practice as something similar to an "article of faith."
And the Mormon Church doesn't appreciate HBO reminding everyone about all this.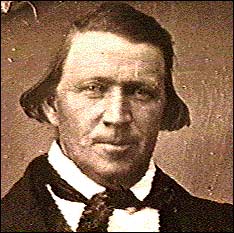 "You only have to mention Salt Lake City and polygamy and Mormons in the same breath and people will start to get those old stereotypes again," the Mormon spokesperson told Associated Press.
The legacy of polygamy is indeed strewn with stereotypical patriarchal authoritarian types beginning with Smith and Young.
The Village Voice review reports that HBO has cast actor Harry Dean Stanton as the "cultish" leader of its fictional rural polygamist clan. At one point during the first episode Stanton declares, "There's man's law and there's God's law, and I think you know which side I'm on."
Well, that sounds like something Joseph Smith and Brigham Young might have said.   
Most recently the pain of polygamy has quite literally come running and screaming from behind closed doors into the media spotlight. Those that have escaped its sinister embrace have told of rapes, beatings and the plight of underage girls married off to middle aged men.
Incest and birth defects due to the inbred nature of polygamist communities have also recently been detailed.
All of this has finally been scrutinized after years of official neglect by the legal authorities in Utah and Arizona, the two states with the largest population of polygamists.
The most prominent polygamist groups within these states are the Fundamentalist Church of Jesus Christ of Latter Day Saints (FLDS) once headquartered in Arizona and the Kingston clan in Utah. Both of these rich and powerful groups have experienced judicial crackdowns as the courts have intervened to reign in their excesses. 
Warren Jeffs, the titular "prophet" of the FLDS is now a leader on the lam hunted by the FBI with a reward on his anointed head.
Kingston patriarchs have been sentenced to jail time and the courts regarding their care and treatment of children have monitored some families within that group."
The abuse is not in just the isolated areas, [polygamy] deals with power and control. Those individuals feel coerced into it, even if it's a subtle coercion, a religious coercion," says Vicky Prunty, director of the anti-polygamy group Tapestry Against Polygamy. 
HBO "Big Love" co-creator Mark V. Olsen wants everyone to know, "There is no way we want to whitewash the abuses. That's very important to us. Stick with us in our story lines. This is a concern that we are responsive to."
However, "Big Love" seems to have more in common with the hit show "Desperate Housewives" than the real living conditions often endured by polygamist families.
The Village Voice says HBO is "making the viewer sympathize with husband Bill Henrickson (Bill Paxton), who comes across not as an exploitative patriarch but as a decent man stretched to the limit…It's an entertaining, never ending power struggle with a distinct pecking order."  
Is this the Hollywood version of polygamy?
Meanwhile the women and children caught within the web of polygamy probably don't find their lives quite so "entertaining."