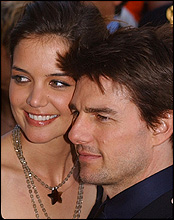 The Church of Scientology's number one missionary is Tom Cruise, and now it appears he may be using both his wife and their unborn child in an attempt to draw in some very special new celebrities.
Katie Holmes, perhaps Scientology's version of the "Virgin Mary," is approaching the birth day of her firstborn and she has managed to get Victoria Beckham involved in the blessed event.
Ms. Beckham the wife of soccer superstar David Beckham has become Katie's "birthing partner" reports Entertainment Wise.com.
Scientology's "Top Gun" has seemingly been taking aim at the Beckhams for some time apparently hoping to bag the two for his church. Victoria, the former "Posh Spice," has already reportedly been seen reading Scientology literature.
Now according to news reports she is seeing the future Mrs. Cruise "twice a week…to discuss any worries Katie may have and…breathing techniques." Could it be that Holmes, a new convert to Scientology, is hoping to breathe a little religion into their relationship?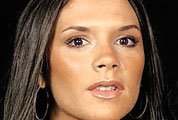 Is "TomKat" working like a tag team to get Great Britain's top celebrity couple into the controversial organization, often called a "cult"?
"Victoria has become a mother hen to Katie and was thrilled when she asked her to be her birthing partner. Victoria remembers how scary it was when she had her first child. She can't imagine how difficult it will be for Katie to give birth [Scientology style] quietly and without any pain killers" a source told the press.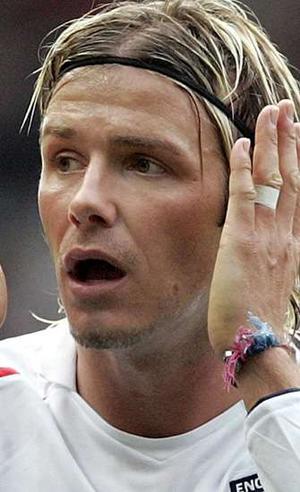 Well, maybe all that pain will be worth it if Scientology's top star can recruit the most popular British celebs outside the royal family.
It would be a bigger catch than hooking the couple of Australian billionaire's heirs the movie star has been recently cruising around with, at least in terms of generating increased public interest in the church that Rolling Stone reported may be shrinking.
Beck's soccer superstar status spans the globe and curious fans might just stop in to see what Scientology is all about if their idol was involved.
Pregnancy as a tool for proselytizing?
It might just turn out to be another "mission impossible," but it seems that Tom Cruise never stops trying.