Before the release of his blockbuster album Thriller Michael Jackson used to walk the blocks going door-to-door as one of "Jehovah's Witnesses." He has since separated himself from his family religion and it seems most recently decided to embrace Islam.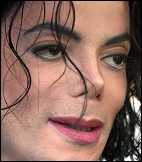 Jackson is now hanging his hat and glove in Bahrain, courtesy of the ruler's son, and the star reportedly plans to build a mosque to honor his newfound faith reports Web India.com.
The planned 98-foot edifice would be built on land adjoining the royal compound.
But could this be a mere stunt to please his generous hosts?
"Michael is looking to give something back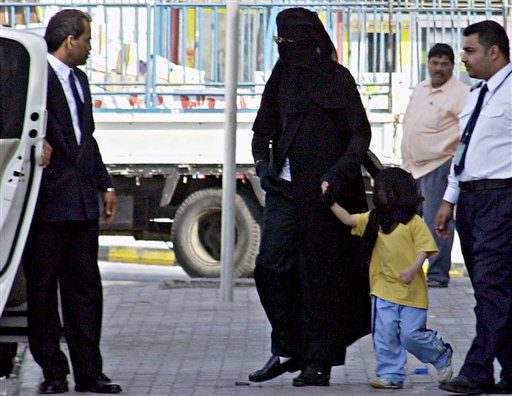 to the country that has welcomed him so openly," Jackson's spokeswoman said. The singer has been in Bahrain since June, moving there shortly after he was acquitted of child molestation charges in California.  
Michael Jackson's spiritual journey has included his childhood Witness faith, a stint exploring Scientology with ex-wife Lisa Marie Presley and then a turn with Louis Farrakhan and the Nation of Islam in the midst of his criminal prosecution as an alleged pedophile.
Arguably, religion for Jackson seems to spring forth more as a pragmatic response to his circumstances rather than through any personal revelation. 
Once the "King of Pop" Jackson is now the beggar of kings according to Roger Friedman of Fox News who says he is "Bahrain's most famous celeb freeloader."
"Neverland may no longer be insured, the zoo animals are looking for a new home and staff remains unpaid" reports Friedman. And Jackson's ex-wife Deborah Rowe has been waging a legal battle against the singer along with a growing line of litigants trying to get at whatever is left of the star's assets.
Even his lawyer Thomas Mesereau Jr. dumped Jackson amidst rumors that he is behind on his legal bills.
So it appears it's a good time to get religion, which might buy the "Gloved One" more time as a special guest in Bahrain.
But the former "Peter Pan" of Neverland better be careful in the Arab emirate. Islamic law is harsh when it comes to pedophiles. And homosexual acts are a crime "punished by 10 years of imprisonment maximum. When the victim is under 14 years of age…punishable even with the consent of the victim" cites Sodomy Laws.org.  The same Web site reports that in 2002 Bahrain deported 2,000 gays.
Jackson has been spotted dressed in Arab drag shopping; one salesman thought he was a "wealthy Saudi woman" reports Associated Press. "I looked at the person's shoes and found they were men's shoes. That's when I guessed it was Michael Jackson," he said.
The former superstar may find things increasingly difficult in his newfound homeland.
"He should keep his concerts and his effeminate manners away from us," said Bahrain lawmaker Adel al-Maawda, one of the country's most conservative clerics.
So regardless of whatever religious epiphany Jackson claims to have experienced lately, he better watch his step.