It appears that Nicole Kidman was granted an annulment regarding her marriage to Scientology's "Top Gun" Tom Cruise because it "did not conform to the requirements of the church," according to Jeanette Walls at MSNBC.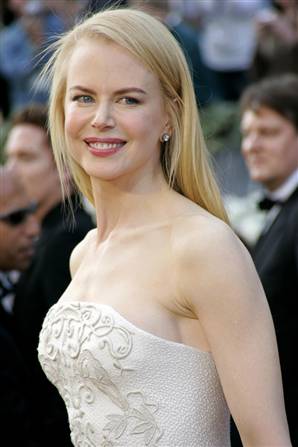 But what does that mean?
Does this mean that the Cruise/Kidman marriage was somehow sexless or that matrimony Scientology-style is outside the parameters of what the Roman Catholic Church considers reasonable?
Maybe religious organizations like Scientology, which have been called "cults," can't "conform" to its "requirements" and therefore Ms. Kidman is off the hook.
How ironic that Tom Cruise's Oscar-winning ex has returned to embrace the church, just as the next Mrs. Cruise has apparently rejected that same religious heritage.
Perhaps the conservative Catholic parents of Katie Holmes should look into the process of obtaining an annulment, given their future son-in-law's marital track record?
But would their daughter giving birth before walking down the aisle be OK with Catholic clergy?
Probably not.
Looks like if things don't work out for Katie Holmes she will probably have to get along without an annulment.