Now that Katie Holmes has given birth to baby "Suri," what will the future be like for the Cruise child?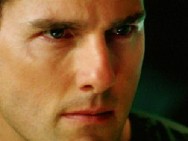 One thing seems sure, there will be only one religion honored in the Cruise household and that is Scientology.
Asked if their baby would be given a traditional Catholic baptism, Cruise who himself was raised Catholic and once considered becoming a priest said, "You can be Catholic and a Scientologist…But we're just Scientologists," reported the Washington Post.
Cruise claims the Holmes family "approve of Scientology."
But it seems the star might be sending a message to Katie's parents in Toledo, which is essentially that there will be no middle ground regarding religion around his firstborn biological offspring.
Ms. Holmes' parents are reportedly upset.
A long-time friend of the  family says, "I can't imagine what her parents are going through right now. She really needs to get that baby baptized in the Catholic church," reported Starpulse News Blog. 
Apparently, this isn't the first time Tom Cruise has had differences over Catholicism.
A "persistent rumor" is that Nicole Kidman wanted to bring up her children Catholic, and that this and her continuing criticism of Scientology caused "problems in her marriage," reports Fashion Monitor of Toronto.
As CultNews reported last year Scientology's "Top Gun" has already undertaken the religious indoctrination of his two children adopted during his second marriage to Kidman, Isabella and Conner Cruise, despite an alleged understanding the couple may have had through joint custody.
"Bella Cruise," the eldest of the two children, completed the "Basic Study Manual" of Scientology last year at age 12.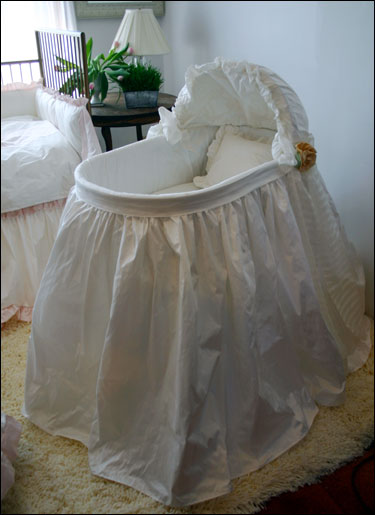 Kidman congratulated Katie Holmes in a statement made through her publicist, wishing the 27-year-old new mother and her baby well, but offered no comment to 43-year-old Tom Cruise.
The Oscar-winning actress is now a practicing Catholic.
One report claims Cruise is taking no chances on Katie Holmes and has already demanded sole custody of their only child in case they break up.
Holmes remains an unwed mother to date; though the couple supposedly plans to marry soon.
Is it possible that her conservative Catholic parents "approve" of this too?
Out of the womb and into the world baby Suri will soon be exposed to Scientology's "sacred science," and not the Seven Sacraments. 
Scientologists live by the book, as written by founder L. Ron Hubbard. It is his writings that form the basis of both their mindset and the foundation for almost everything they do, from "silent birth" to the very meaning of life.
In the beginning there was Hubbard, and Hubbard largely began his new religion with the book "Scientology: the Fundamentals of Thought." According to the author this is the "basic book of theory and practice of Scientology."
Excerpts of Scientology's primer can be found at the Web site of Canadian Caroline Letkeman.
Hubbard wrote, "Equipped with this book alone the student of the mind could begin a practice and perform seeming miracles in changing the states of health, ability and intelligence of people."
He boasts that his book is "a summation, if brief, of the results of 50,000 years of thinking men."
Hubbard states that "Scientology is actually a new but very basic psychology in the most exact meaning of the word. It can and does change behavior and intelligence, and it can and does assist people to study life." And it "improves the health, intelligence, ability, behavior, skill and appearance of people…It is a precise and exact science, designed for an age of exact sciences."
"Basic psychology"?
Didn't Tom Cruise call psychology and psychiatry "pseudo-science"?
Never mind.
Hubbard's far reaching and all encompassing claims dominate the life of Tom Cruise and there is no doubt that the "world's greatest movie star" intends for them to do the same for baby Suri.