Attention President Bush and world leaders concerned about recent developments in the Middle East, someone has a way to "prevent the impending danger," which can become "the basis of indomitable peace."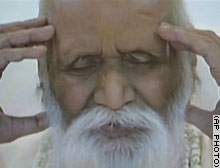 Who has this fantastic peace plan?
None other than Maharishi Mahesh Yogi, former guru to the Beatles.  
John Hagelin, Maharishi's point man and a past presidential candidate, wants to "mobilize the entire country" to "pull together in this hour of need," according to an urgent message he sent to key leaders within the guru's Transcendental Meditation (TM) network this week.
CultNews received a copy of Hagelin's communication, which amounts to "marching orders" or rather flying orders, for what TM calls its "yogic flyers."
"Yogic flyers" are something like Maharishi's spiritual air force.
However, these pilots have an unconventional takeoff that consists of essentially going into a trance and then hopping around within various buildings controlled by the guru.
This is what TM devotees mean when they claim to be airborne doing "yogic flying."
Figuratively they are "flying high" through their guru's meditation techniques, which can produce dissociated states of altered consciousness through something, more commonly called hypnosis.
Just like a stage hypnotist can get a subject to cluck like a chicken, Maharishi's methods make them think they can fly and feel the sensation.
Hagelin reports, "I am returning to America today to rally…1,500 Yogic Flyers from Fairfield [Iowa]…and to mobilize another 1,000 from across the nation to fly together in the Domes. [Other TM devotees] will immediately mobilize 1,000 for Washington, DC…Only we can save the nation and bring peace at this critical time."
And to think world governments rely upon diplomacy and at times military defenses.
Why bother when Maharishi has this magical solution?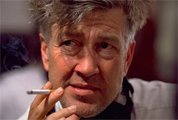 But there might be some cost for the faithful to participate in the old guru's peace plan, at least "$30.00 per day" for "room and board" according to Hagelin.
The official name for the plan is the "Invincible America Course" and it's all part of the Maharishi pitch that includes "Peace Palaces."
Those palaces have price tags, and Maharishi devotees like film director David Lynch travels around engaged in seemingly perpetual fund raising.
Despite Maharishi's advanced age the guru wants to keep building his global spiritual empire that reportedly is now worth between $6 and $9 billion dollars.
At thirty bucks a day the guru's billions could fund a virtual wave of "yogic flyers" to cover the earth, but something tells me that if Maharishi had to personally pay for his peace plan the guru's spiritual air force would be grounded.