Hot cross buns have become a hot topic at an elementary school in England.
The traditional Easter bun that bears a cross is apparently too much for Jehovah's Witnesses to bear.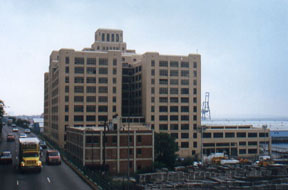 "Hot cross buns are a pagan symbol of fertility no different [then] bunnies, eggs and Easter…The bible states we should not worship things of a pagan origin," a local spokesperson for Jehovah's Witnesses told the Evening Star.
The headteacher of Oaks Primary School in Ipswich has asked suppliers to get the cross off its buns.
Interestingly, the Witnesses insist that they are "Christians," but actually reject the trinity and see Jesus as an angel rather than the Son of God.
Doesn't seem very "Christian" does it?
No Christian denomination has historically ever accepted Jehovah's Witnesses as Christian.
It seems Witness children at the Ipswich school who are already forbidden to participate in its holiday programs such as Christmas, Easter and Valentine's Day and are also routinely barred from celebrating birthdays, must now forswear hot cross buns too.
A seemingly startled local told the newspaper, "I have never heard of anything so ridiculous." 
However, hot cross buns appear to be serious business for the Witnesses.