Former teen idol now mother Britney Spears has called Madonna for advice and the one-time "Material Girl" supposedly is ready to help her when she returns to California reports the Ottawa Sun.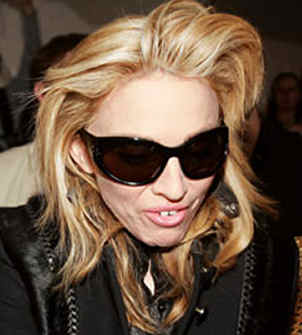 So far Madonna has told the young singing star "to get a first-rate trainer and dietician."
The 47-year-old diva reportedly "thinks Britney needs major fashion advice and a completely new singing and dancing image — possibly with them performing together," but she "stopped short" of telling Spears to dump her husband.
However, isn't all this just a bit presumptious? Should Madonna to be dispensing advice to anyone given her own current problems?
After all she is reportedly coming to California largely because her own five-year marriage is in meltdown. And many have observed that the aging icon has become a bit too obsessed with both exercise and diet.
Rather than face the fact that no one can stop the clock Madonna who is pushing 50 exericises three hours daily and observes a diet that has left here looking more like a victim of malnutrition than an example for Britney to follow.
As for career advice Britney might be better off calling comeback queen Mariah Carey. The curvacious singer hasn't suffered from her healthy intake of food, as the three Grammy awards she took home recently demonstrate.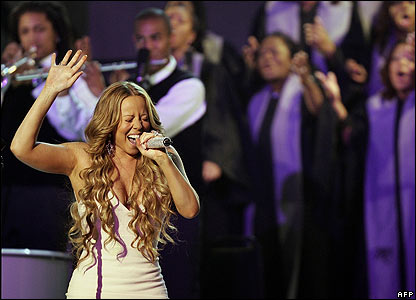 Meanwhile all Madonna got out of the Grammys was a hernia. And her husband film director Guy Ritchie, formerly the boy wonder of British cinema, has been in a career slump ever since he teamed up with his wife for film flop Swept Away.  
"Last but not least, [Madonna's] telling Britney to get back to the teachings of Kabbalah" reported the Ottawa Sun
Those "teachings" don't seem to have done Madonna much good.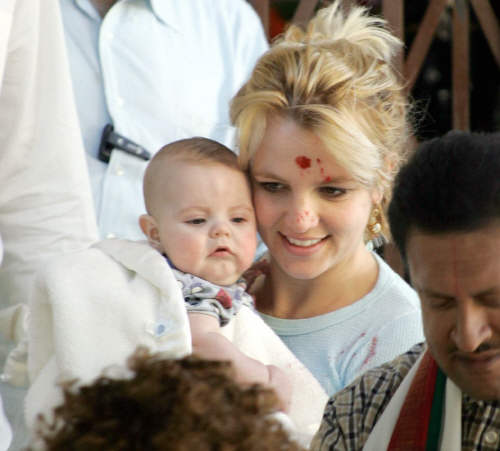 After almost a decade following the dictates of the controversial "Kabbalah Centre" its regimen apparently has failed Madonna. The star once known for reinventing herself, settled for a retro dance albumn with a generous gift from Abba for a hook. And the star's personal life seems to be increasingly unraveling.
Ms. Spears may be in a bit of slump, but she is still after all on the sunny side of 30. And though Britney may like to hop from one religious group or trend to another she arguably hasn't gotten stuck yet.
Maybe Britney Spears has something to teach Madonna, which is that there is a time to move on.
Note: Madonna fans have observed that the star could not have won a Grammy for 2005 because her latest disco disk was not elgible. It will be elgible for 2006.