Have you ever considered doing Scientology, but thought it might be just a bit too expensive? After all, not everyone has millions like Tom Cruise, John Travolta and other Scientology celebs.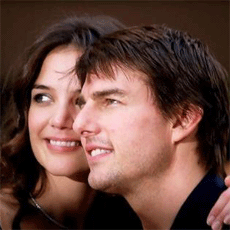 But for those curious about what some call the Sci-fi "cult," there is a cheaper way to get whatever Tom Cruise says he's got and a dose of that Travolta "Saturday Night Fever." And it can be done without maxing out your credit cards.
First, you can study all of Scientology's so-called "secret teachings" through a Web site "Operation Clambake." Find out for free what Scientologists paid thousands and thousands to learn.
"Clambake" includes in its "secret library" the zealously guarded "Operating Thetan" (OT) levels, one through eight, John Travolta has reached OT-7, but you can get to eight tonight if you cram.
Just click here to see it all.
Then there is that process Scientologists call "auditing," which has cost Cruise and his girl Katie big bucks per hour. This process is largely predicated upon a device used by Scientologists called the "e-meter."
A Scientologist using the e-meter called an "auditor" sits across from someone holding two cans wired to a box with a meter. The auditor asks questions and watches the needle on the meter to determine how the subject is doing. The auditor also often keeps copious notes on any responses and the general progress of the subject, which may be shared with others in the church.
But what is the e-meter?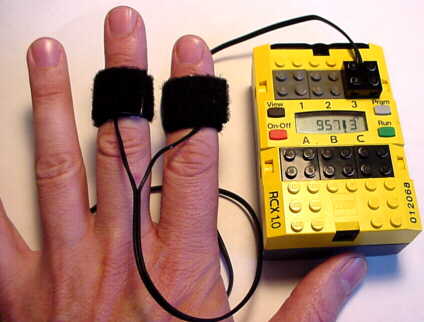 Well, to Scientologists it's almost a "sacred object" or perhaps a "holy relic" left behind by their beloved founder L. Ron Hubbard.
Hubbard may be dead, but the e-meter lives on.
However, there is really nothing so secret or unique about the e-meter.
This basic device is more commonly called a "Galvanic Skin Response (GSR) Meter," or what some would see as simply one component of a machine known as the "lie detector."
That's right, Hubbard's holy relic actually measures nervous tension, and as most people get a little tense when they lie or discuss upsetting aspects of their lives, this makes the needle move within the e-meter.
But you don't have to pay money like Tom Cruise to be audited. Instead, you may be able to make your very own personal GSR for less than Tom and Katie probably pay for single Scientology auditing session.
"The LEGO lie detector makes interrogations fun," reports Engadget.
Just click here for better understanding on how to build your very own GSR, or what you might call a personal "e-meter."
After assembling your device to detect nervousness and/or differentiate truth from fiction, why not recruit a friend to become your personal auditor and take turns auditing each other for free.
And just think, you won't have to sign away any of your civil rights through any Scientology "release forms" to perform these "religious services."