According to drag queen "Vaginal Davis" Tom Cruise "is a closeted homosexual." Davis offered this observation and more during a performance at Ohio University to celebrate "Gay Pride Week."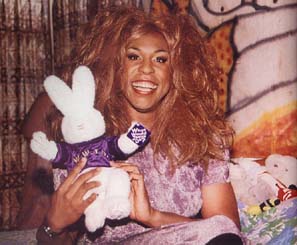 A slice of Vaginal Davis's scheduled program before OU students included a picture montage titled "Tom Cruise Loves Women."
However, this was seemingly meant to be a kind of oxymoron as the "tall, muscular African-American drag queen" narrated his presentation in a "sugary, hyper-feminine voice."
"Davis mocked the Hollywood star for his pretentious attitude toward psychiatry and prescription drugs (fueled by Scientology), and because, she asserted, he is a closeted homosexual" reported The Athens News.
According to his/her Web site (http://www.vaginaldavis.com/), Davis has dubbed himself a "terrorist drag." And it appears that this drag queen is a bit of a "bomb thrower" and has done something even South Park was not prepared to do, which is to make a simple declarative statement that Tom Cruise "is a homosexual."
Instead of using a suggestive humorous situation as South Park did with the actor supposedly "Trapped in the Closet," Vaginal Davis instead reportedly flatly stated that the actor "is a closeted homosexual."
Does this mean Mr. Cruise will call up his famous pit bull lawyer Bert Fields to come in and take down the drag queen?
Maybe Mr. Fields is a little too preoccupied these days with his own problems. The Los Angeles lawyer keeps popping up as a name linked to a federal wiretapping investigation of his one-time associate private detective Anthony Pellicano reported Slate Magazine.
Gone are the glory days when a dynamic duo flanked Tom Cruise for his protection.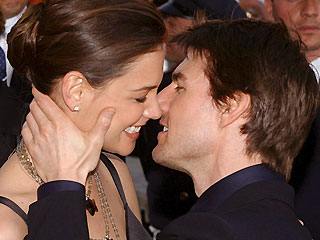 On one side the star had uber publicist Pat Kingsley, today spokeswoman for Brooke Shields, as his intimidating gatekeeper. On the other flank was Fields as his legal heavyweight ready to take on any tabloid considering a less than "Tom Terrific" story.
As CultNews recently noted it seems that times have changed so much for Tom Cruise, his fellow Scientologists may have rather pathetically attempted to rig a Parade Magazine poll to make him look good.
Scinetology's "Top Gun" has gone from Hollywood's leading man to the punch line of party jokes. And "jump the couch" might replace "jump the shark" as the popular expression to denote when someone has gone too far.
Perhaps it's somehow poetic justice that Vaginal Davis "clad in a dirty blonde wig, lacy black negligee and ballet slippers" is now making the "world's greatest movie star" the butt of jokes?