Apparently Air America Radio talk show host Janeanne Garofalo has gone gonzo for the Scientology-linked program "New York Rescue Workers Detoxification Project."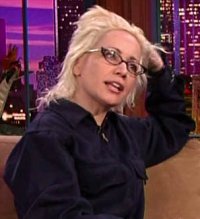 On Friday April 28th Garofalo did her second show segment in the same month to promote the program based upon the teachings of Scientology founder L. Ron Hubbard. This time the host of Majority Report allotted a 17-minute spot, for what came across as something like an infomercial.
CultNews previously reported about another Garofalo last April show promoting Tom Cruise's pet project in New York, which included Scientologist and sitcom star Leah Remini.
This time Ms. Janeanne had no Scientology celebrity, but practically chanted the Web site address of the controversial project and its phone number.
The talk-show host was like some pre-recorded device, pitching questions to Jim Woodworth, so that the project's head could hold forth with Hubbardisms.
And this isn't the first time Woodworth has run a controversial health program.
HealthMed, cited within the seminal article "Scientology: The Cult of Greed" by Time Magazine was run by Woodworth and had a history of controversy, as reported within a series of articles published by the LA Times. Doctors in the "Sunshine State" accused HealthMed of making "false medical claims" and "taking advantage of the fears of workers and the public about toxic chemicals and their potential health effects, including cancer."
Now it appears Woodworth may be attempting to do the same thing in New York, with increasing help coming from Janeanne Garofalo through Air America.
Doesn't anyone at this network read newspapers or bother to use the Internet?
It has been repeatedly reported that Woodworth and his project were officially dumped by FDNY. Its chief medical officer Dr. Kerry Kelly told the New York Times that there is no "objective evidence" to support Woodworth's bizarre claims that his subjects somehow sweat out toxins.
Never mind.
Garofalo/Woodworth, working like partners introduced "fireman/lawyer" Pete Gleason, who offered his personal testimonial.
But that's subjective "evidence."
Eventually Gleason admitted that the detoxification project has no official recognition or status with NYFD.
Woodworth explained that the process he promotes often called the "purification rundown," which is something of a "religious ritual" amongst Scientologists, is a regimen of sauna stints combined with ingested doses of niacin and what housewives call "cooking oil."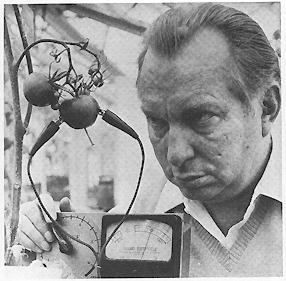 He made the startling claim that this remedy took L. Ron Hubbard "25 years" to develop.
In Ireland Professor Michael Ryan, head of the pharmacology department at a university, said the purification rundown is "not supported by scientific facts" and "not medically safe" reported the Irish Times.
Hubbard was no doctor, professor or qualified scientist. He was a Sci-fi writer, turned "prophet," who seemed to prefer religious revelation rather than pulp paperbacks to make money.
Woodworth told Garofalo that he has processed "620" rescue workers so far and that it just "breaks [his] heart" that he couldn't do more.
While Woodworth says the process is "free" to rescue workers the 21-day ritual reportedly costs the general public $5,200.00.
Could the heroes of 9-11 be pawns in a promotional effort to provide paying customers for Woodworth, or is that just a role reserved for Janeanne Garafolo lately?
Currently the two clinics associated with the "New York Rescue Workers Detoxification Project" are consuming $2 million dollars annually. But Woodworth seems anxious to get his hands on federal funds and there were repeated references during the segment about a $125 million fund allotted by the government regarding 9-11.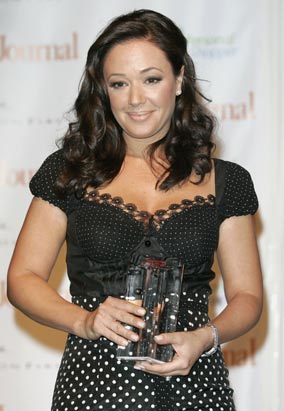 Garofalo parroted Woodworth wondering aloud why the government won't give him some of that money?
"Victims of outright bigotry" stated Woodworth, because his work is associated with Scientology.
The "Majority Report" host closed the segment promising Woodworth that she would be "talking to [him] again in the future."
Has Garofalo's gonzo spirit got something to do with a project she is cooking up with Hollywood Scientologists? Or will the talk-show host just get a guest spot on an episode of Remini's "King of Queens"?
"Majority Report" fans don't appear too happy and response to Woodworth wasn't good, based upon the sentiments expressed at its blog.
"I lost all respect for this show tonight. Why are they pumping up Scientology and junk science?"
"I wasn't really listening to the Scientology guy. It sounded like he kept saying he needed more funding. Is he trying to scam some faith-based initiative money?"
"Is there a specific program in the Majority Report studio to keep the television tuned to the Sci-Fi Channel?"
But Garofalo still has loyal listeners.
"Janeanne is usually a great talker, good with guests, and very insightful. The fact that she's insanely in the wrong tonight won't make me dismiss all the great radio she's contributed, that would be Scientology thinking."
Note: CultNews has been told by a viewer of Scientologist sitcom star Leah Remini's "King of Queens" show that Janeanne Garofalo has already done a "guest spot." Does this mean the "Majority Report" spots for the Scientology-linked program on Air America was simply pay back time to Remini?