Known for their persistent door-to-door missionary work and handout magazine called "The Watchtower," "Jehovah's Witnesses" have repeatedly predicted the "end of the world" with a sense of urgency to anyone willing to listen.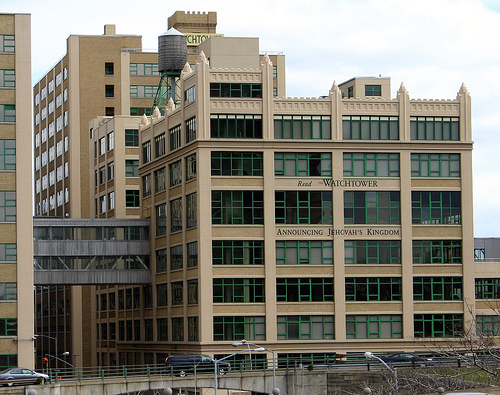 However, the sect seems to repeatedly fail regarding its dates, including a purported final judgment set for 1925 and another that never came some fifty years later.
According to the "Religious Tolerance" Web site, which is known for its frequent apologies rather than admonishments regarding groups called "cults," the Witnesses have actually made many more failed predictions. The theologically tolerant site without apology lists 1914, 1915, 1918, 1920 and 1994, as examples of additional Witness failures.  
Much more religiously conservative Christian Web sites have longer lists of apparent blunders, such as a "Watchman Expositor," which examines the organization's supposedly "biblical" calculations.
Perhaps as a result of all these mistakes the Witnesses appear to have given up on the dating game. The group says now that the "end is fluid," which sounds more like "hedging a bet" than anything related to the bible.
However, an embarrassing fact still remains despite all the sect's calculations, recalculations and subsequent spin.
Jehovah's Witnesses historically bought a great deal of real estate over the years in what seems to be a very shrewd long-term investment effort.
But if they really expected the world to end so soon, why didn't the Witnesses just lease?
Well, the reasoning for buying up so much property becomes quite clear when looking at the group's recent penchant for selling off some of its valuable accumulated assets.
As CultNews previously reported the Witnesses religious devotion apparently includes developing real estate in New York.
And the controversial organization that some have called an End Times "cult" has recently made millions selling off and/or developing its holdings in Brooklyn alone.
Where there was once a Watchtower magazine warehouse and distribution center near the East River, "swanky condominiums"  are going up with a view of Manhattan.
And now the Witnesses have put more of their New York property up on the block reports Knowledge Plex.
For sale is a three-story residential building at 409 Central Park West between West 100th and 101st streets.
The Witnesses want $4.5 million for the "air rights" to this property and expect to stay on the first three floors, allowing a developer to build on top or adjacent to the property.
Jehovah's Witnesses also own a building at 960 E. 174th St. in the Bronx, which is currently used for worship.
However, the faithful will have to meet somewhere else, as this property is currently listed at $1.35 million, for development as affordable housing.
Knowledge Plex points out that many nonprofit organizations and other tax-exempted religious groups in New York are also taking advantage of recent real estate appreciation to sell off their properties for record prices.
But the leaders of Jehovah's Witnesses have always attempted to separate their organization from such worldly things. 
Witnesses don't vote, participate in clubs, organized team sports or the military because to do so would somehow represent involvement with an earthly "system," which is ultimately influenced by Satan.
Witnesses claim that their organization is the only one today that is sanctioned by Jehovah on earth.
However, it seems when it comes to making money, Witness leaders can be very worldly indeed. And they have no problem cooperating with developers and making savvy business deals to work the worldly system for profit.