Did Isaac Hayes actually quit South Park, or did the star that does voiceover for the character "chef" have someone at Scientology doing voiceover for him.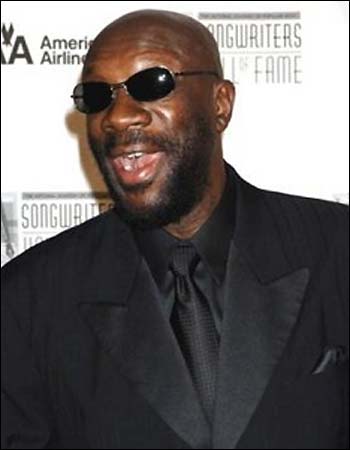 "Isaac Hayes did not quit 'South Park.' My sources say that someone quit it for him, says Roger Friedman of Fox News. According to Friedman "Hayes is in no position to have quit anything. Contrary to news reports, the great writer, singer and musician suffered a stroke on Jan. 17."
The voice of "chef" has not been heard from live in some time and his resignation from South Park was done through a prepared statement.
But who prepared it?
In his last interview on the subject of South Park's send up of Scientology and Tom Cruise titled "Trapped in the Closet" Hayes indicated no intention of leaving the show and said that he understood what the co-creators of the hit Comedy Central show were doing and laughed about it.
Somehow since, even though the show represents a significant income, Hayes has supposedly changed his mind.
The 63-year-old Isaac Hayes, is no longer the sensational singer and songwriter that won an Oscar for the movie theme "Shaft," so can he really afford this?
Or did his beloved Church of Scientology become the star's surrogate to make this business decision for him?
Scientology has certainly been sparring with South Park and seemingly and Hayes resignation statement offered another punch. The controversial church, which has been called a "cult," apparently used its star power to put pressure on Comedy Central and its owner Viacom.
However, it looks like all the church accomplished was a media bonanza for Matt Stone and Trey Parker.
Friedman reports "The Comedy Central Web site has four clips from the 21-minute show. And it also says that 'Trapped in the Closet' will air this Wednesday at 10 p.m."
This may be one of the most humiliating public defeats of Scientology on record. After all the effort seemingly spent to end up only delaying the repeat of their ridicule by one week.
Perhaps the biggest loser is Isaac Hayes who has lost his gig at South Park just as he is expecting a child with his new wife.
It appears Hayes may have gotten the "shaft" from Scientology.